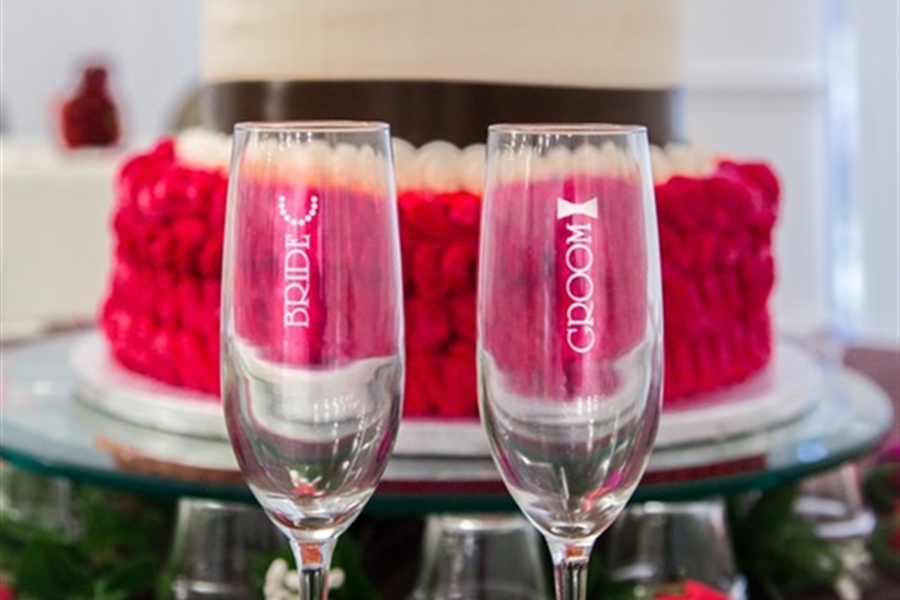 Your wedding cake doesn't only need to taste great but look stunning too! Many brides-to-be are surprised that they have such a wide range of choices when it comes time to selecting their cake. Gone are the days of white iced fruit cakes with plastic decorations on the top. Instead, today's brides are making bold statements with their wedding cakes. We love the idea of a statement wedding cake, so we've done our research and made a list of seven wedding cake statement ideas we're certain you'll love.
7 Wedding Cake Statement Ideas
By default, your wedding cake will be of great interest to your guests. From how it is displayed to its size, the colour of the decorations and how it tastes will be discussed time and time again. As a bride choosing her cake, you'll be wanting it to meet several points:
Budget
Wedding theme
Size
Display possibilities
Taste and dietary preferences
However, have you ever considered what statement you want your wedding cake to make? Here are seven ideas to consider:
Floral – if you're a traditional bride, choose floral cake decorations. Your local florist can design a cake topper which rests on the top or drapes gracefully over the side of a multi-tier cake. For a twist, you could choose to add floral hand-painted designs on your cake, or even stencilled floral decorations.
Daringly different – why not choose a multi-tiered cake made of cheese? There are plenty of different cheese types and sizes to help you create the bespoke cake of your dreams.
Fairy tale – you've snapped up your Prince Charming, so go and tell the world with a cake! Think of Cinderella for inspiration, for a cake with many layers, each containing plenty of delicate icing decorations.
Bright and bold – choose bright primary or secondary colours and smooth contours to help your wedding cake show its personality.
Shine bright – choose edible glitter for a part of your cake to bring some sparkle and glamour to your wedding day. Instead, you could add bling with diamante ribbons and a sprinkle of glitter.
Disney themed – love the movie Up? A tall white cake with the side covered in multi-colour icing balloons would look stunning. More of a 101 Dalmatians fan? A black and white spotted cake could be your thing.
Naked – go naked and choose a cake which is un-iced, or has a thin layer of icing on it. Here the focus is on the colour of the cake showing through the icing, and the layers of the cake.
Finding the best wedding cake artist is easy: they're all listed here in our NZ-wide wedding directory! Be sure to check out their listings and visit their websites for more details.