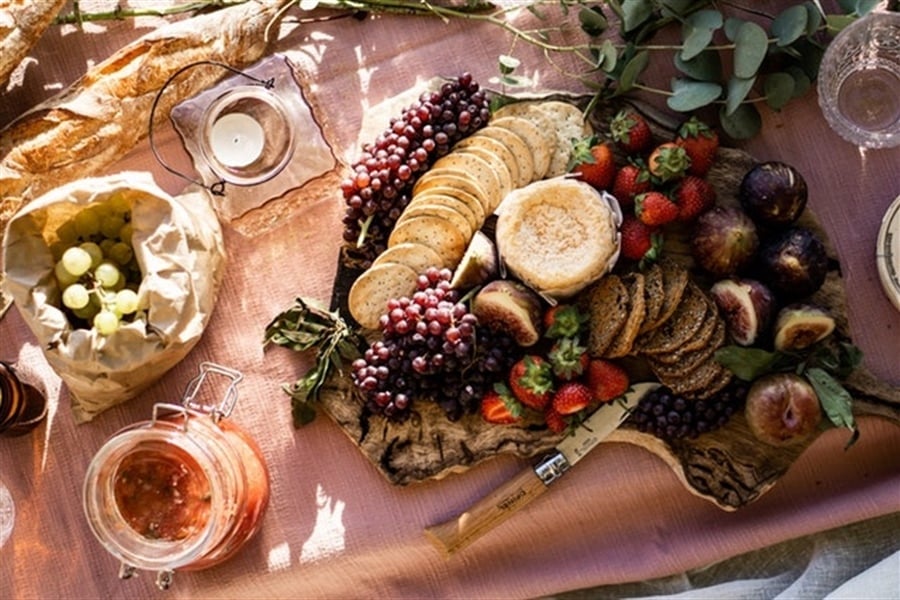 Planning your engagement party food can be a bit like a military exercise. The cost, the quantities and the variety of the food selection all need to be sorted out at the start, then comes the display, the delivery, the serving and the clean up afterwards to work out. It's completely possible to choose budget-friendly engagement party food which tastes and looks amazing. Here we're sharing you some great low-cost ideas to consider for your upcoming engagement party.
Delicious & Low-Cost Engagement Party Food Ideas
Never underestimate just how easy it can be for party food costs to soar out of control at your engagement party. Here are some easy ways you can keep within your budget, and still have amazing engagement party food:
Host a pot-luck – sure, it isn't done often, but there's nothing wrong with asking guests to bring a plate rather than a gift.
Pick your time – the time of day can play a role in the type and quantity of food you need to serve. For instance, afternoon tea will contain light snacks, but a dinner time party means more filling and expensive foods such as meat dishes and desserts.
Sandwich station – lay out a range of foods for guests to make their own sandwiches. Ham, eggs, salad and a range of dressings is a good start. You could add side dishes such as baked potatoes, popcorn, salad, pizza, kebabs, fish and chips, and cheese and crackers.
Dessert party – why not only offer one course: dessert! Make your own sundaes, cake, cheesecake, mousse and sorbet. These are not too expensive to provide.
BYO alcohol – instead of spending money on alcohol, ask your guests to bring their own!
Cocktails and canapés – raid your liquor cabinet and make cocktails for your guests. For side nibbles, add some canapés such as French toast, herb fritters, potato scones with cream cheese and salmon, and breadsticks with dips.
You could also consider hosting your engagement party at home, rather than hiring a venue. That way you can concentrate solely on the food, which helps to keep costs lower.
So, what's next to plan then? Your wedding, of course! Most likely you'll be wanting to use a professional caterer on your special day, and we've got a great nationwide selection of wedding caterers to choose from. You'll also be impressed with the variety of food types and costs too: just remember you need to book early.
We also have a great number of helpful articles on wedding catering which many brides have found incredibly useful in the lead-up to their wedding, so check them out too!