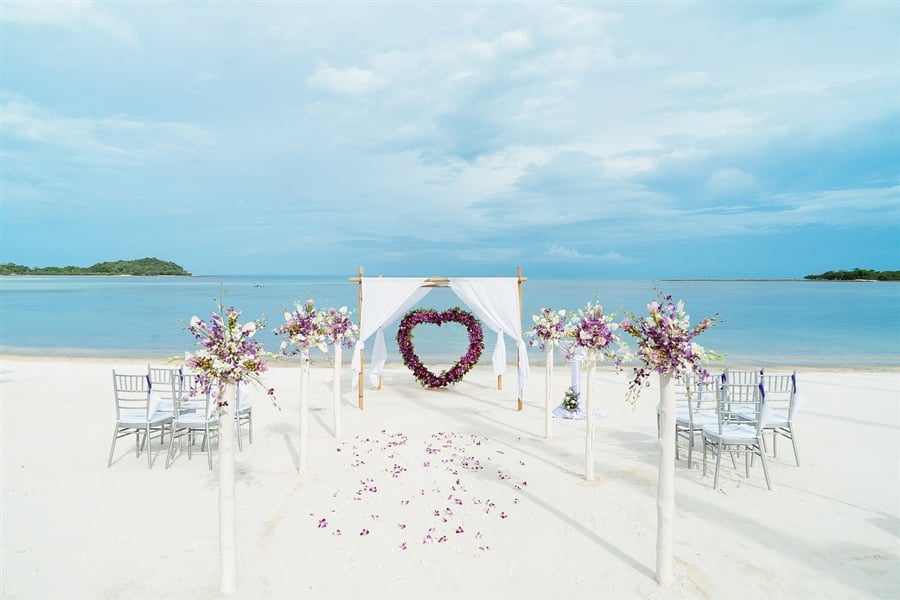 For couples seeking a truly enchanting and unforgettable destination wedding, the Cook Islands offers an idyllic setting surrounded by pristine turquoise waters, powdery white sand beaches, and a serene atmosphere.
Located in the heart of the South Pacific, this group of 15 breathtakingly beautiful islands provides the perfect backdrop for a romantic celebration. In this article, we will guide you through the process of getting married in the Cook Islands, ensuring that your special day is filled with cherished memories that will last a lifetime.
1. Legal Requirements
To legally marry in the Cook Islands, you must be at least 20 years old. Both parties are required to provide birth certificates, valid passports, and a divorce or death certificate if applicable. You must also be present in the Cook Islands for at least three full days before applying for a marriage license. The license can be obtained from the Ministry of Justice in Avarua, Rarotonga, and the cost is approximately NZD 100. It is advisable to consult with the Ministry of Justice or a wedding planner to ensure you have all the necessary documentation.
2. Wedding Planners
Enlisting the services of a local Cook Islands wedding planner can be immensely helpful in organizing the perfect Cook Islands wedding. These professionals possess extensive knowledge and experience in arranging ceremonies, receptions, and all the finer details. They can assist with everything from securing a venue to arranging floral decorations, catering, photography, and entertainment. Their expertise will ensure that every aspect of your wedding day runs smoothly, allowing you to relax and enjoy the process.
3. Choosing a Venue
The Cook Islands offer a range of spectacular venues to exchange your vows, from secluded beach coves to lush gardens and even traditional Marae (sacred meeting grounds). The choice of location depends on your preferences and the size of your guest list. Popular choices include Muri Beach, Aitutaki Lagoon, and the luxurious resorts scattered across the islands. Each venue provides its own unique ambience, promising an unforgettable backdrop for your special day.
4. Accommodation and Guest Arrangements
When planning your wedding in the Cook Islands, it is essential to consider accommodation options for yourself and your guests. From luxury resorts to cosy beachfront bungalows, the islands offer a wide range of accommodation choices to suit different preferences and budgets. It is advisable to book well in advance to secure availability, especially during peak wedding season.
5. Traditional Cook Islands Ceremonies
Immersing yourselves in the rich cultural heritage of the Cook Islands can add a touch of authenticity to your wedding celebration. Incorporating traditional elements such as a Cook Islands drumming group, flower crowns, and traditional dances can make your ceremony truly unique. Many resorts and wedding planners offer the option to incorporate local customs and traditions into your wedding, providing an authentic and memorable experience.
6. Marriage Celebrants and Officiants
The Cook Islands has a talented pool of marriage celebrants and officiants who can conduct your wedding ceremony. These professionals are well-versed in creating personalized and meaningful ceremonies that reflect your love story. They will guide you through the process, from crafting your vows to ensuring that all legal requirements are met. Research and engage with celebrants early in your wedding planning process to find the perfect fit for your special day.
Conclusion
Getting married in the Cook Islands is a dream come true for couples seeking a destination wedding in a picturesque paradise. From the turquoise waters and sandy beaches to the warm hospitality and rich cultural traditions, the Cook Islands offer an unparalleled setting for an unforgettable celebration of love. With careful planning, assistance from local wedding experts, and a touch of Cook Islands charm, your wedding day will be everything you have envisioned and more. It's a pretty good place for your honeymoon too!