Planning a destination wedding in New Zealand is a popular choice for many couples, and for good reason. With its stunning scenery, friendly locals, and a range of wedding venues and activities, New Zealand offers the perfect backdrop for a memorable and magical day.
If you are from overseas and you're planning to get married in New Zealand, here are some tips and considerations to help you plan your dream wedding.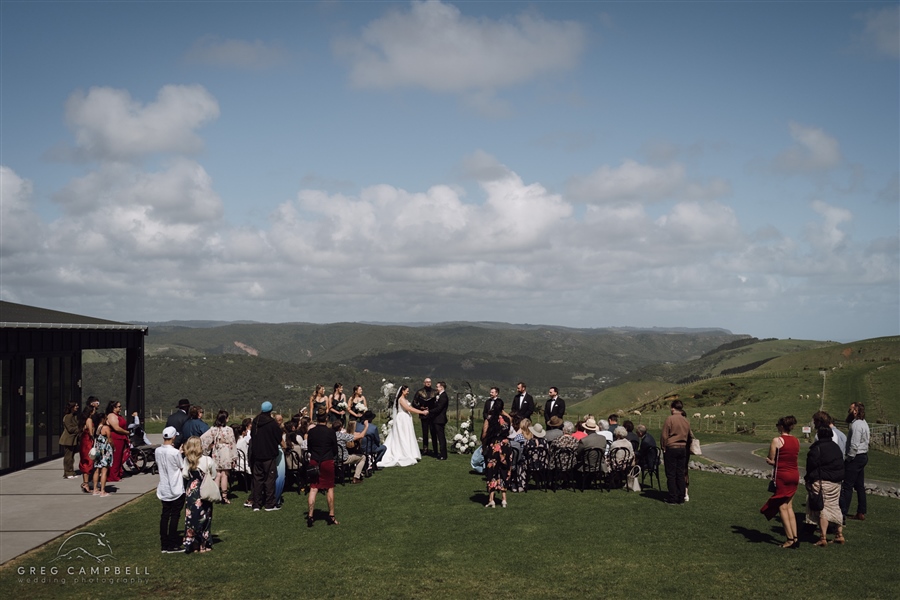 Photo: Greg Campbell Photography
Your dream location
It will come as no surprise that New Zealand offers a range of stunning wedding venues, from beachfront locations to scenic mountain ranges. With so many options to choose from, it's important to start planning early to secure the venue of your dreams. Here are two of our favourite recommendations:
Wanaka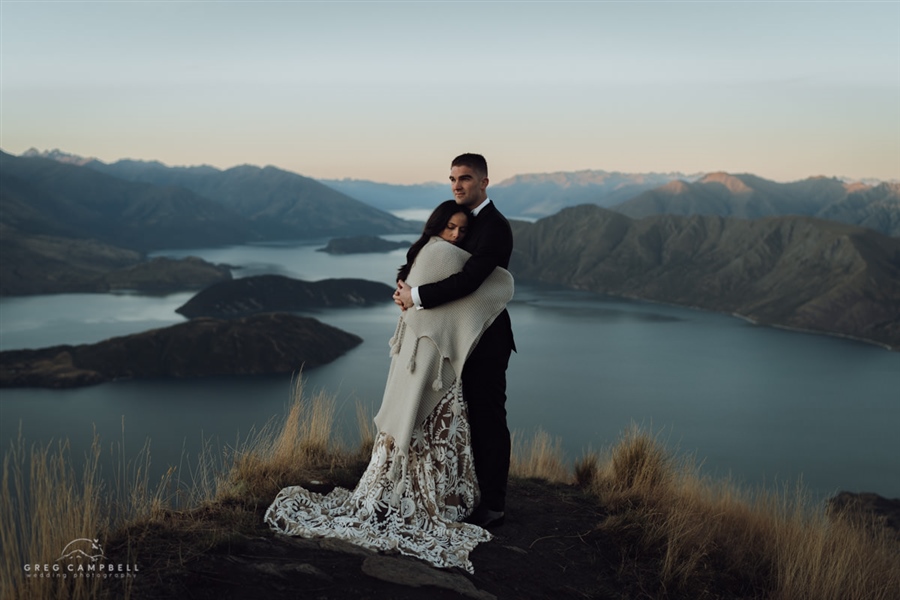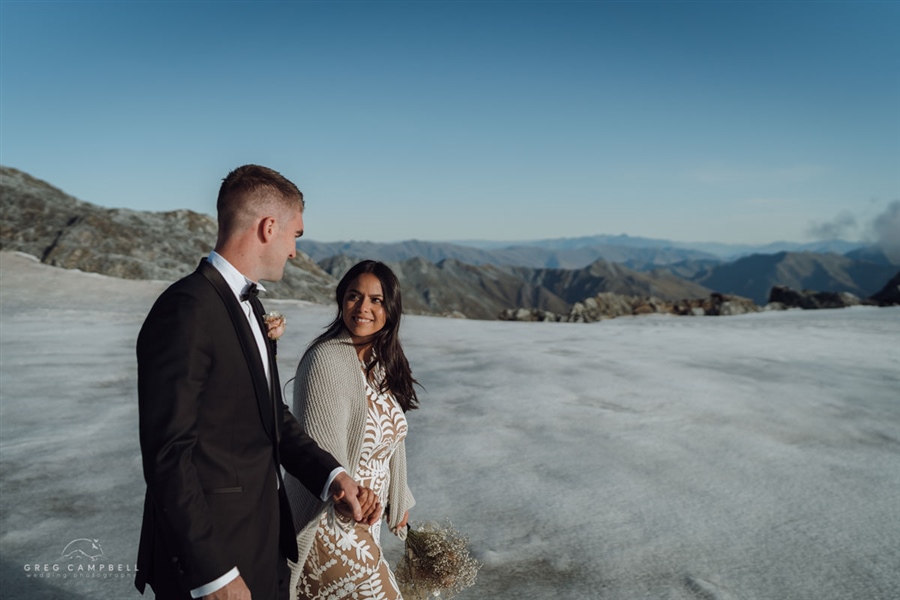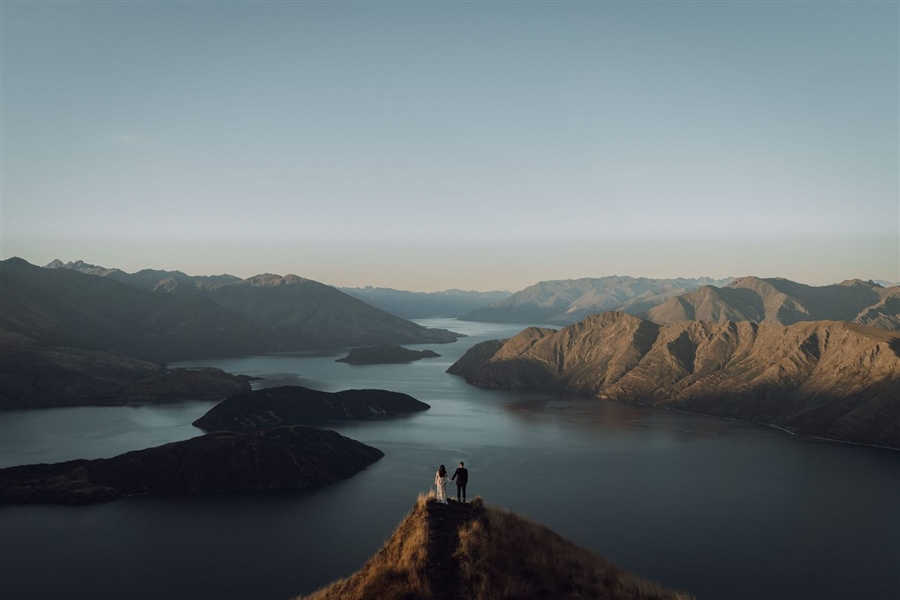 Photos: Greg Campbell Photography
Wanaka is located on the south island and is nestled behind Lake Wanaka's crystal clear water. It is overlooked by towering mountains, lush forests, rolling hills, and a serene atmosphere that can only be regarded as breathtaking.
Imagine exchanging vows with your sweetheart beside the lake, surrounded by spectacular mountains, or perhaps you'd prefer to tie the knot in an aesthetic, rustic barn with unbelievable views of the countryside and once-in-a-lifetime sunsets.
Whatever your style, one thing is for sure, this is the palace to make a lasting impression on your guests.
Queenstown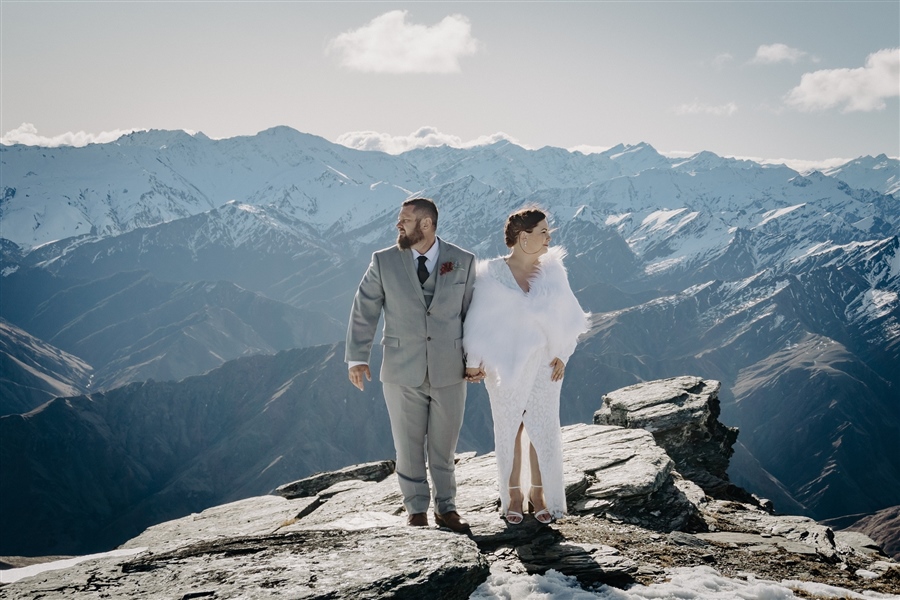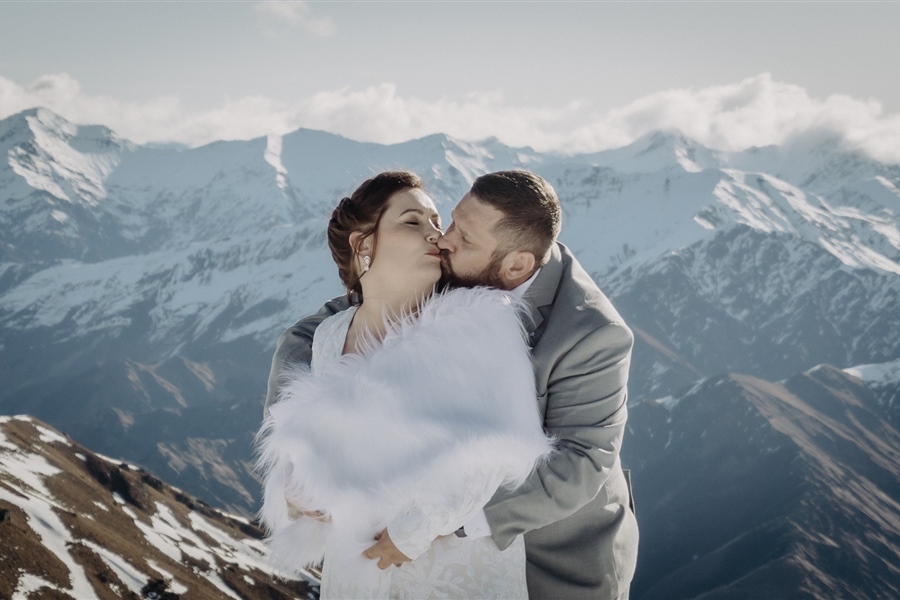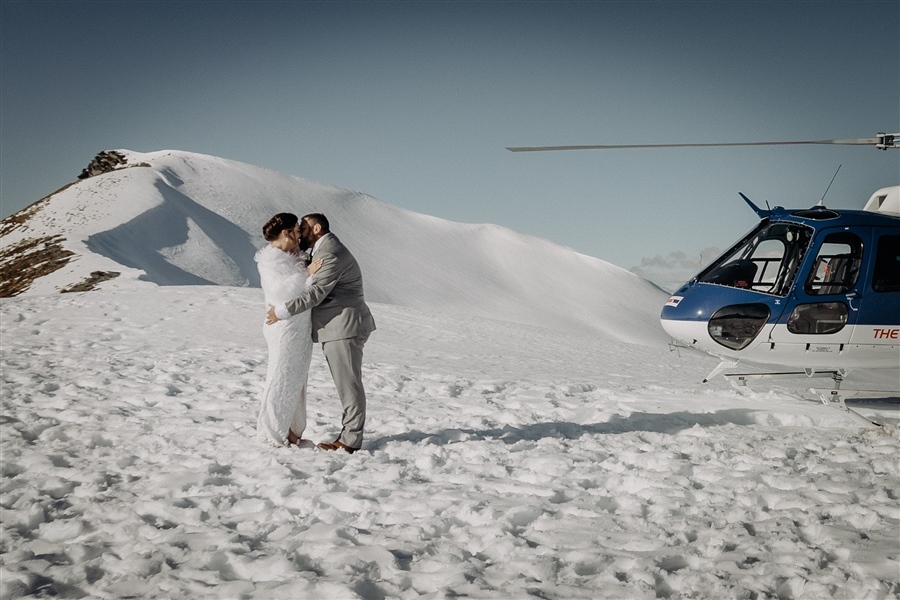 Photos: Kiwi Eyes Photo & Video
Also found on the south island, Queensland is known for its natural beauty and world-class opportunities for adventure. Located on Lake Wakatipu's shores, and surrounded by the incredible Southern Alps, Queenstown is an unforgettable location for the destination wedding of your dreams.
Imagine the most picturesque scenery you have encountered, filled with charming streets and a bustling, lively atmosphere. The only question is where will you tie the knot - will it be among the stunning scenery of the Southern Alps, during a boat ride on the lake, or celebrating with your nearest and dearest in a luxury mountain resort?
There are endless opportunities here, and without a doubt, any couple would be over-the-moon to have their romantic wedding take place in this beautiful town.
Legal requirements
Both parties must be at least 18 years of age and not already married. You will need to provide proof of identity and a New Zealand Certificate of No Impediment to Marriage.
This certificate essentially confirms that there is no legal barrier to your marriage and can be obtained from a local registry office or embassy.
Your chosen marriage celebrant can help you with the details.
Wedding planners
Consider hiring a local wedding planner to help coordinate the details of your destination wedding in New Zealand. They can provide valuable insights and recommendations for local vendors and suppliers, and take the stress out of planning your wedding from overseas.
Wedding planners in New Zealand are experienced in organising weddings for overseas couples and can be your guide in the whole process, from securing the perfect venue to arranging transportation and accommodation for your guests - and everything in between.
Accommodation
New Zealand has a range of accommodation options for your guests, from luxury hotels to more budget-friendly options. Be sure to get your booking in early to ensure availability, particularly during peak wedding season which runs from November to April.
Weather
New Zealand's weather can be quite unpredictable, especially during the summer months. It's a good idea to have a contingency plan locked in, in case of rain.
Consider hiring a marquee or opting for a venue with an indoor backup area to ensure your stress-free wedding goes ahead as planned, regardless of the weather.
Travel
Consider the cost and time involved in travelling to and from New Zealand, including the flights and visas if required. Make sure to secure your flights and accommodation early to get the best deals.
If you are planning a destination wedding, it may also be worth considering a travel agent to help with the logistics of travel and accommodation for you and your guests.
Local customs
Always respect local customs and traditions, particularly if you are planning to incorporate any cultural or spiritual wedding elements. This may include traditional Maori customs, such as a hongi (a traditional Maori greeting where two people touch noses), or a pōwhiri (a welcoming ceremony).
Budget
Wedding costs can add up quickly, so it's important to set a budget - and it's even more important to stick to it. Shop around for the best deals and consider having a smaller, more intimate wedding to keep your expenses down.
Along with considering the directly wedding-related things like venue rental, catering, travel, accommodation, photography, and transportation, don't forget the expenses you will incur for extra days you will be there. They can add up too!
Activities
New Zealand is of course known for its adventure tourism, so consider offering your thrill-seeking guests pre or post-wedding activities such as skiing, bungee jumping, or scenic flights.
These activities are a great way for your guests to experience a slice of the beauty this country has to offer and create lasting memories of your destination wedding in New Zealand.
New Zealand really is the perfect place for a wedding
There's no doubt about it, this country really has it all - and so do we. Our bridal tips and tricks and our handy planning tools for your destination wedding in New Zealand are just the beginning.
At My Wedding Guide, we are home to the most comprehensive database of the leading wedding vendors, from venues to photographers to celebrants, caterers, musicians, and everything in between.