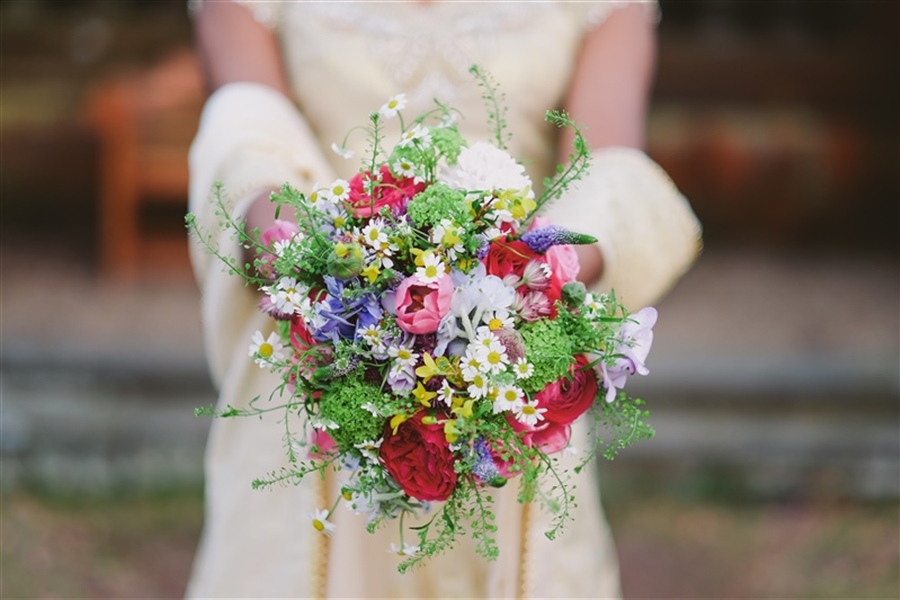 Is it possible to create your own DIY wedding bouquet? Absolutely! While it's handy to have some prior experience with floral art, it's not essential. Of course, though, you can't expect perfection the first time you make one. That's why it's important you don't leave your DIY wedding bouquet to the day before your wedding. Rather, you should practice with similar flowers a few weeks beforehand just to be certain you can create the bouquet of your dreams.
To get you started, today we're sharing some tips and ideas on making a DIY wedding bouquet.
Tips for Making Your DIY Wedding Bouquet
Like with everything wedding-related, planning is the key to success. You've spent a lot of time and effort in sourcing your wedding dress: the same needs to be said for your wedding bouquet. You'll need to:
Decide on the flowers you want to use. In-season blooms will be cheaper and more plentiful.
Order your blooms ahead of time, including practice ones.
Choose the wedding bouquet shape you prefer.
Work out how large you want your bouquet to be. This will often depend on your dress style and your preferred bouquet shape.
Learn how you will tie it together and with what. Floral tape will help keep the stems together and will need to be covered by ribbons.
Identify how many bouquets, corsages, boutonnières and centrepieces you will need to make. The groom, best man, bridesmaids, parents, in-laws and grandparents will need to be considered.
Gather the tools you will need, including flower food, pruning scissors, floral tape, ribbon and a water container to store your bouquet in.
Check out YouTube for DIY wedding bouquet videos
If you need some inspiration before creating your wedding bouquet, then read on because we're sharing some great ideas with you next.
DIY Wedding Bouquet Ideas
If you're wanting ideas for your wedding bouquet, then have we found them for you!
Add a vintage button and ribbons around the stems for a decorative touch. A blue button will give you your 'something blue.'
Thread sequins through the centre of your darker flowers for a sparkly look.
Pearl headed pins can come in hand at keeping your ribbons attached.
A winter wedding would look stunning with a bouquet trimmed with faux fur.
Don't forget greenery. It is cheaper and can fill in the gaps between flowers.
Pick a main or common flower type throughout your bouquet and accompanying arrangements to keep a theme going.
Consider using old jewellery in your bouquet for your 'something old.'
Remember that it takes time and experience to create the perfect bouquet. If you decide it's not for you, or you want some help in creating it, get in touch with one of the many wonderful florists listed in our wedding directory.