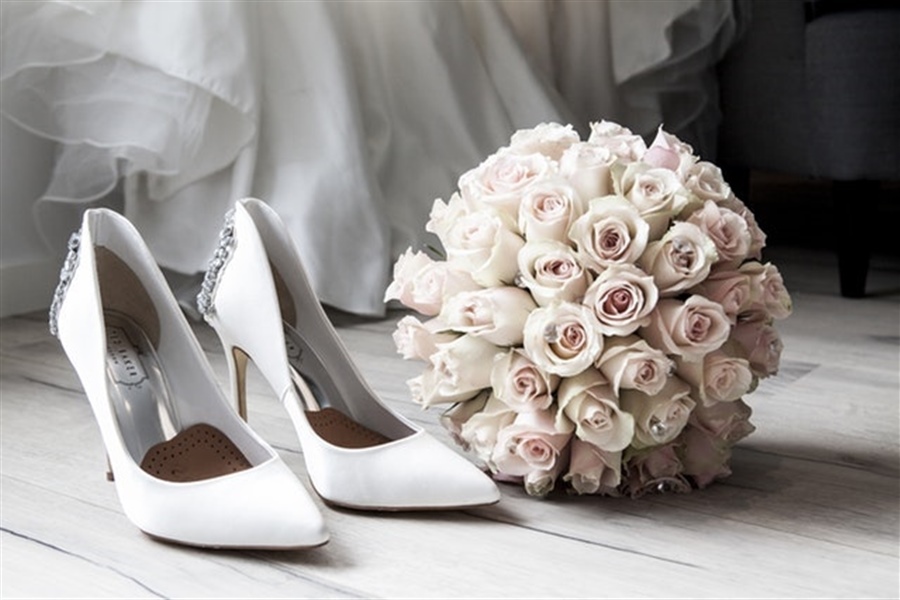 4 tips on selecting your wedding bouquet
We've made a list of four tips to help make choosing your wedding bouquet as easy as possible. They are:
Choose a florist early in your planning
Start by choosing a florist when you are organising the rest of the wedding flowers. Make sure you pick a florist who understands what you want and can show you examples of similar bouquets they have created for other brides and can turn your dream into a reality.
What style of dress are you going to wear?
What kind of gown are you going to wear to your wedding? Is it an extravagant dress with a long train or more or a simple tea-length dress? The dress you choose will determine the flowers and type of bouquet that would suit it best. Wedding gowns that are fitted to the shape of the bride's body could suit either a cascading or even a hand-tied bouquet. A cascading bouquet also has an advantage in that it makes the bride look taller. Once the florist has met you a couple of times, they will be better positioned to help you choose something that suits your personality and your wedding gown.
What special meanings do you want your bouquet to convey?
Think about the bouquets special meaning when it comes to the type of flowers ít will contain. Every flower has a special meaning behind it, such as carnations meaning devotion or pure and deep love, while the orchid conveys rare beauty, fertility, luxury, refinement, and purity. Whatever you choose, it should symbolise how you see yourself and your spouse in your marriage.
What type of bouquet will you choose?
There are many beautiful bouquet shapes and styles which can be created by your florist. A hand-tied bouquet is a simple bunch of flowers tied up, while the nosegay is a traditional small and tightly packed group of flowers, where all stems are cut to the same length, and wrapped in a ribbon. A Biedermeier is similar to a nosegay, except its flowers are arranged in a concentric circle of contrasting flowers that presents a dramatic look. A composite is very intricate, with hundreds of petals wired together into a single stem to look as if its just one flower. A cascade bouquet is where the flowers are organised as if they are flowing over brides hands. All are beautiful styles, but your choice will depend on the look you want, your dress, the type of flowers you want and your budget.
The bridal bouquet is one of the most important flower arrangements for a wedding. Your florist is the best person to advise you on it, but keep in mind that you should choose a bouquet that you really love and suits your individual style and personality!
To get your wedding bouquet and flowers sorted, contact one of our fabulous wedding flowers vendors today!