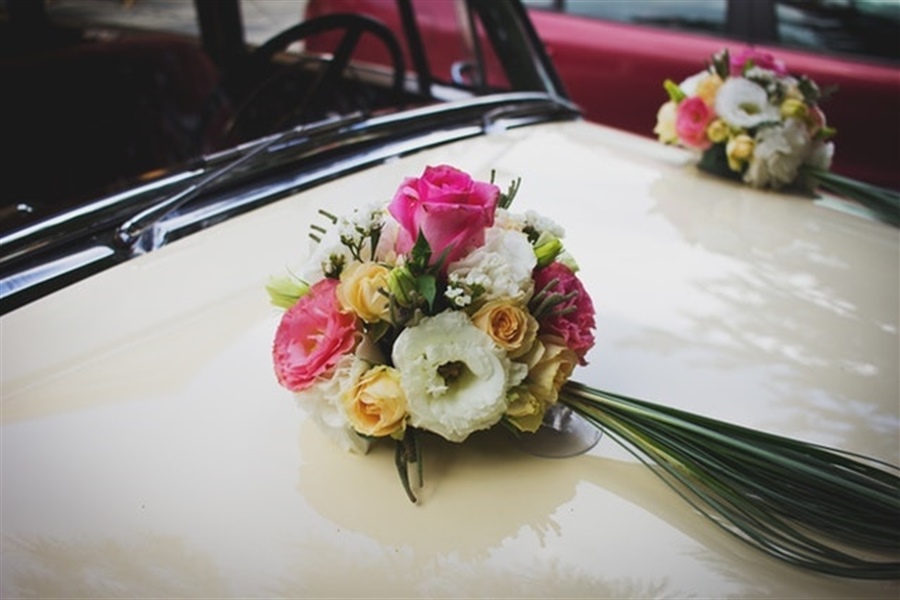 Have you decided upon your mode of wedding transportation yet? Will you use different types of vehicles or the same ones all day? How many people do you need to organise transport for? There are plenty of things to consider when it comes to wedding transport, and as experts in the industry, we're going to help you make the right decision for your special day.
Seven Vital Things to Know About Wedding Transportation
Sounds simple enough. You book your wedding car, and it takes you to your ceremony and reception. What could go wrong with that? Well, it could be late, break down, be double booked or booked for the wrong day. No one wants those or any other problems with their wedding transportation!
To reduce the likelihood of any issues occurring, here are seven things you should consider well before your wedding day:
See the vehicle and book it in person – while booking your wedding car online is convenient, it's well worth taking a few hours to inspect the car in person before booking. This way you can avoid being disappointed when your car arrives. Plan on booking your transport at least six months before your wedding.
Your wedding party transport – it would be lovely to provide transport for the entire day for everyone in your wedding party. You'll be able to ensure everyone is where they need to be at the right time and stop any worries they have about getting lost. They'll also appreciate being able to have a safe ride home after drinking at the ceremony.
Consider your guests – if you are hosting out of town guests, or celebrating in a remote location, how will your guests get there? It can be helpful to provide them with transport by hiring a bus or minivans to take away any worries about transport.
Think about the photos – you've put much effort into choosing your dress: do the same with your wedding vehicles! Picture the type of photos you would like and then chat with your wedding photographer about how to achieve these shots.
Plan extra time – you don't want to be late for your wedding! Factor in an extra 20 minutes or so for the travel to your wedding venue, and it's always a good idea to have your transportation arrive at least ten minutes before you are ready to go too.
Decide on decorations – do you want your vehicles decorated with ribbons or flowers? When you book, be sure to get what you want in writing, and provide photos or the actual decorations you want.
Costs – you know it will cost to hire your transport, but do you know exactly how much? Find out from the hire company about all costs, including travel to and from the ceremony, waiting time and even if they charge for the vehicle to be in photographs. Often you're required to pay a deposit, then in full a few months before the date, so be certain to include that in your budget.
For further helpful advice on planning and organising your wedding transportation, contact our wedding transport providers throughout NZ today.