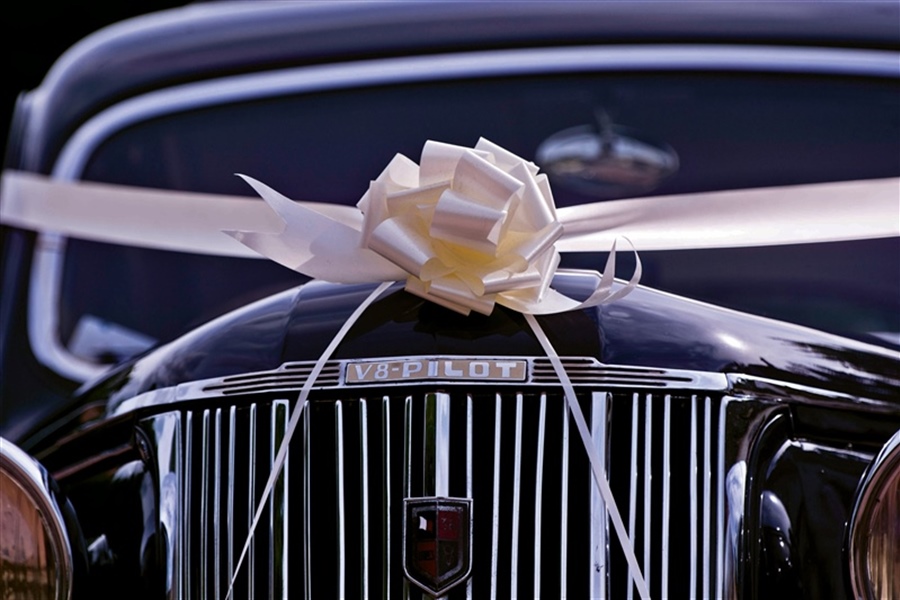 There's more to hiring a wedding car than giving your mate a dozen and a meal to drive you in his sports car for the day. In fact, it's far better to hire a professional driver and let your mates enjoy your wedding day too. We've made a list of five important questions you need to ask before hiring a wedding car. Let's check them out.
Before Hiring a Wedding Car, Ask These 5 Questions First
If you've been dreaming of being chauffeured in a limo, a Bentley or a Ferrari, there's no reason why you can't make that dream come true. It simply requires some careful planning and the know-how of where to find the right type of wedding cars and an understanding of the regulations surrounding their usage. Here are five questions you'll need to ask first before booking your wedding vehicles.
What type of wedding car do you want? Often this ties in with your wedding theme. Some modern brides prefer a stretch limo or the latest Mercedes. A vintage style wedding will often have cars from the 1930s to 1950s.
How many passengers does it need to carry? You will need to consider who will be travelling in the wedding car. Is it just the bridal couple or will the bridal party need to fit in too? It may be that to get your dream car, you will need to hire two vehicles: one for the bride and the other for the bridal party.
What is your budget for wedding transport? Your budget will limit your wedding car choices, as well as the length of time you can hire the vehicle for.
Does the wedding car, driver and company meet all NZTA laws and regulations? A chauffeured wedding car, even privately owned and driven, must meet the current NZTA laws and regulations surrounding passenger vehicles. This means the driver must hold a current P endorsement and display an NZTA driver photo ID card on the front dashboard. The vehicle must have a current Certificate of Fitness and the company operating the vehicle must have a Passenger Service License attached to the left-hand side of the vehicle's windscreen.
What length of time will you need the wedding car available? Will you only be needing it for transport to the ceremony and reception? Will the car also need to be available for photos and travel to different locations?
Can I Borrow a Mate's Car for My Wedding Car?
It's a common belief that it's okay to borrow a friend or family member's car as your wedding car and simply offer to pay for petrol or give them a dozen as a thank you gift for being the chauffeur. This is incorrect. It's true that they can offer to let you borrow the car for free and even drive it for you for free and be within the law. However, the moment any form of payment comes into play, be it cash, filling the petrol tank, giving a gift or a free meal, then they must meet all NZTA laws and regulations.
Finding and hiring a wedding car is easy when you know where to go. Take a look through our list of professional bridal car suppliers to find your dream wedding car today!