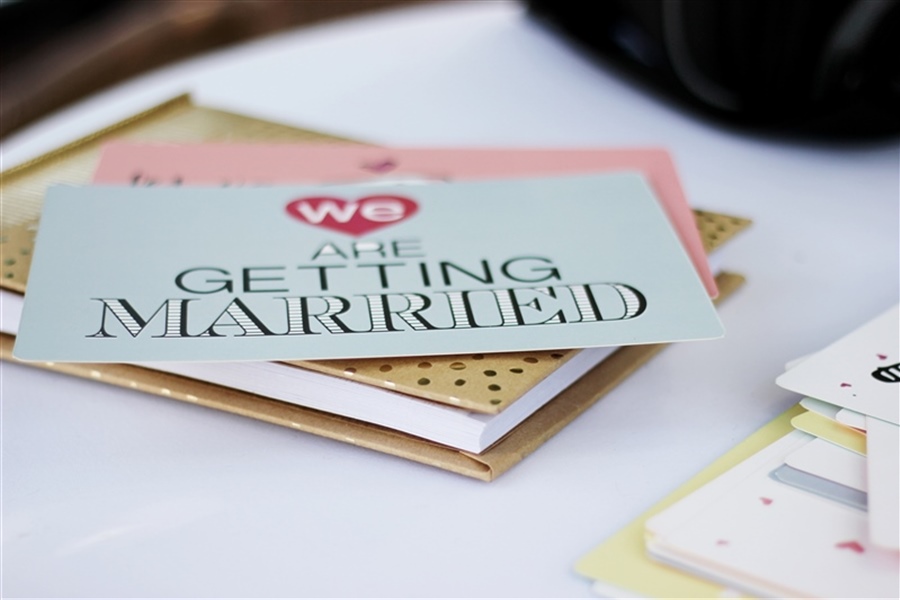 Before you send out your wedding RSVP cards, there are a few things you need to know first. Guests are notoriously bad at RSVPing, they often lose their RSVP card or forget to send it back. As a bride, all of these can cause you headaches in your planning, and no-one wants that.
So, before you start writing or wedding RSVP cards, or sending them out, take the time to check out these four tips first.
Four Tips About Wedding RSVP Cards Brides Should Really Know
You want your wedding RSVP cards back right? Well, there are four things you can do to increase the chances of that successfully happening:
Send your invitations eight weeks in advance. This is not too early a date that guests put off replying till later. It's a great amount of time for them to reply, and for you to follow up should they fail to do so.
Provide multiple ways to RSVP – snail mail doesn't work for many people. How many times have you left that letter unposted in your handbag? Provide a few options such as snail mail, text or email to increase your wedding RSVP replies.
Have something in it for them – why not ask guests to reply with their favourite song. That way you can compile a list of music for the reception that contains all of your guest's favourite songs. It's a great way to personalise your wedding.
Be specific in your wording – clearly state the date you want your RSVPs in by, and how guests should do this. Being specific lets guests know exactly what you need to happen and does increase reply rates. Having this wording in large bold letters on the invitation is a good idea. You may also need to use words other than the RSVP anagram. Try something like, "Please reply by May 3rd and let us know if you are coming to our wedding."

As the bride, it is your job to keep track of your guest list. As you receive the RSVPs, note down their reply on the list of those you have invited. Then, as time draws near, you can casually ask guests if they received your wedding invitation. Or, when the RSVP date has passed, contact them and directly ask if they are or aren't coming.
Don't forget to check out our other Wedding Tips for more great advice on planning and organising your upcoming wedding. Our Wedding Directory has all the wedding suppliers at your fingertips and is well worth a look too.