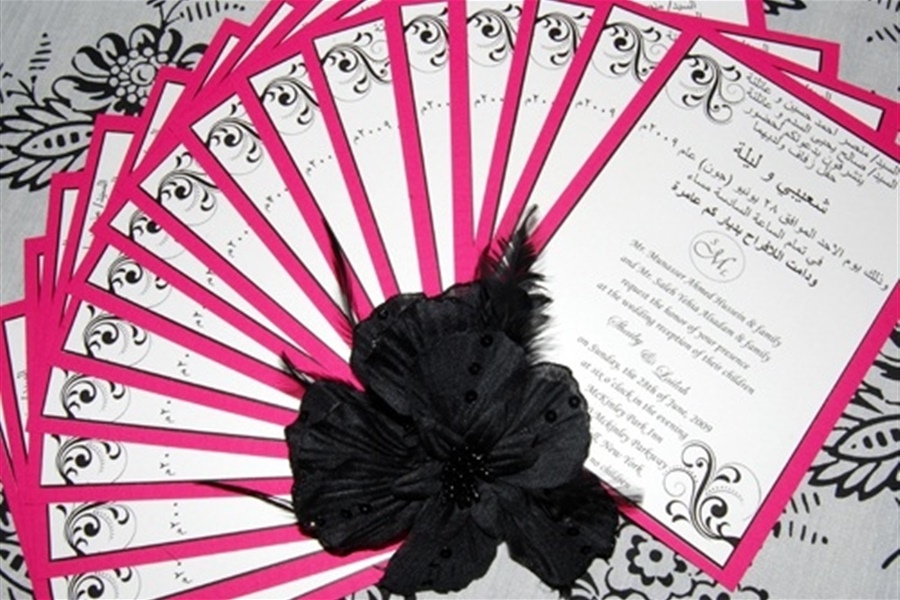 Do you always looks for new and different ways of expressing yourself? Then why restrict yourself while picking your wedding invitations. Your wedding invitations can speak volumes about your personalities so do not limit your choice and explore until you find the one style which defines you both the best.
You will soon realize that getting engaged is the easy part and there are much bigger decisions to make and details to determine before you ever walk down the aisle. One of the largest decisions will be choosing your wedding invitations. There are various online stores accessible. Thanks to our virtual world, we have lot of choices to pick from. An impressive wedding invitation does not necessarily have to be expensive.
In this article we highlight the four basic styles of wedding invitation.
1. Pocket Wedding Invitation
Pocket style wedding invitations are elegant and set the tone for that distinctive wedding. Pocket style designs are made to hold your invitation in creative ways. You can find pocket invitations in various designs/Styles/patterns/Colours/Shapes/Sizes, but all of them have a common factor –the pocket. As the name itself explains it has a pocket for holding your invitation and some have extra pockets for inserting different cards such as a reception card, response card, direction card, etc.
2. Layered Wedding Invitation
So till now you thought that only cake comes in layers but to your surprise there are wide varieties of layered wedding invitations that are available in the market to pick from. You can mix and match and strike a contrast with multiple colours and different layers of thick paper. Layered wedding invitations are a bit more expensive and are formal in their style.
3. Flat Wedding Invitation
This is the most versatile and popular style of invitation as they can be easily accessorised by adding various embellishments or little tags to make them look very interesting. They can either be a standalone card or can have two layers of paper, one on top of the other.
4. Folded Wedding Invitation
Folded invitations allow plenty of room to declare your style, communicate wedding day details and convey your story. They are much simpler yet very elegant.
You're unique! Reflect your one of a kind style with wedding invitations that carries the look you want throughout your wedding.