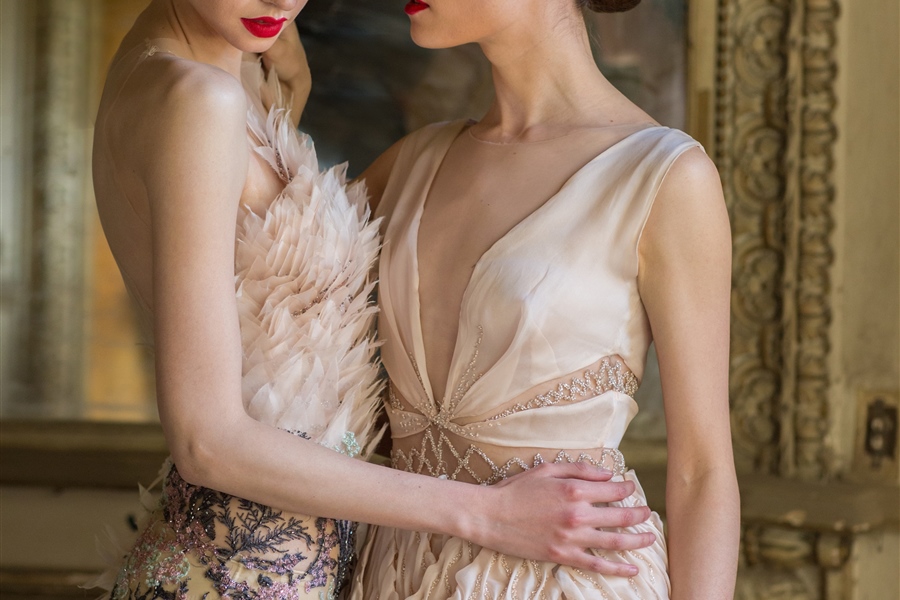 'What do I wear?' is one of those questions many of us struggle with on a regular basis.
The decision looms even larger when it comes to important events like weddings. Fashion changes so fast, and weddings have so many rules and dress codes.
And, let's face it, a lot of us are rusty after a prolonged period of virtual events. Then there's the cost to be considered. Between the gift and travel, it'd be nice to not have to buy all new clothes too. Never fear, we're here to help. Keep reading to get caught up on fashion do's and don'ts so you'll look flawless at your upcoming autumn wedding affair.
Don't Wear White
Starting with the basics: unless you are the bride, white is a hard "No" for weddings. This includes all shades of white, including cream, ivory, pale blue, and anything else that might be mistaken for white. One part of your ensemble where it's acceptable to wear white is your accessories. Classic pearls are a fantastic choice for brides and guests alike.
Do Read the Invite
The invitation usually offers helpful information as to dress. For example, 'black tie' or 'formal' means women should wear a full-length gown and men need a tux. 'Semi-formal' means a suit for the gents and a less formal gown for ladies, although full-length is still acceptable. 'Casual' can mean cocktail dresses or a nice pantsuit for gals, and a suit or sport coat and khakis for guys. No matter what, men should always wear a tie. If the majority of other men are not wearing one once you arrive, he can always take it off.
Don't Go Too Casual
While wedding trends may lean toward less formal these days, unless the invitation actually reads 'This is a jeans and tee shirts event,' do not wear either to a wedding. Jeans and tees are always too casual. Another thing to be avoided is extreme prints. They really stand out in photos, of which there will be many. Don't be the person who steals the show in a bad way. Also, on the Never to Be Worn list is any article of clothing that is ripped, stained, or frayed. Show respect for the couple and the occasion by wearing items that are clean, fresh, and wrinkle-free.
Don't Go Too Revealing or Blingy
Whether or not the ceremony takes place in a house of worship, weddings are family affairs. As such, tight, short, low-cut clothes should not be worn. Save your micro mini for the hen party or other night out on the town. Also, to be avoided are clothes that are super sparkly, like sequin-coated gowns. Ways to dress up without looking like a disco ball include ruffles, lace, and embroidered details that are unique without being too shiny.
Do Pick a Bold Accessory
Having said all that, we're not telling you to blend in with the wallpaper. One way to stand out without upstaging the couple of the hour is with unique accessories. While there is no single rule for how to choose your accessories, it should in some way express your personality. A statement necklace, chandelier earrings, or glittery handbag are all fun ways to put a unique twist on your ensemble. This can also be a great way to save if you've got several nuptials on the calendar. Invest in one fabulous dress and then mix up the accessories to keep the look fresh.
Do Some Research
Another eventuality you want to avoid if possible is matching the bridesmaids' dresses. Of course, sometimes it happens and you can laugh it off with a 'great minds think alike' remark, but do your best to find out what the bridal party will be wearing. If you can't ask directly, often the invitation will be done up in the bridal colours. There's a whole rainbow out there to choose from. Pick something that is not on the invite.
Do Survey Your Friends
More people you don't want to be too matchy-matchy with are friends who will also be attending the ceremony. Perhaps you could go shopping together for wedding guest dresses so you all know what each other is wearing. Another budget-friendly idea: save by holding a dress swap with your pals.
Don't Forget to Check the Weather
Of course, you can't wait until the last minute to buy your dress, but if there's any sort of extreme weather in the forecast, you'll need to plan accordingly as to outerwear, footwear, etc.
Don't Forget Layers
You know what they say about the best-laid plans. No matter how carefully you watch the weather, something unexpected may still occur. Outdoor venues open to the elements demand jackets, sweaters, and/or pashminas, and indoor venues may be just as chancy with blasting or non-functioning air-con units. Be ready for anything and bring along an attractive, coordinating wrap.
Do Consider Your Feet
Between dress, accessories, hair, and makeup, it's easy to forget the peds. Don't! An evening of fun can be ruined if your feet hurt, are cold, wet, or otherwise uncomfortable. The season, time of day and especially the venue should all be considered when planning what to wear on those all-important appendages. One thing not to wear is tennis shoes. There are lots of comfy and attractive sandals and flats out there. Show your respect by wearing event-worthy footwear.
Follow these simple guidelines and you'll be in the running for the best-dressed guest at this Autumn's weddings!