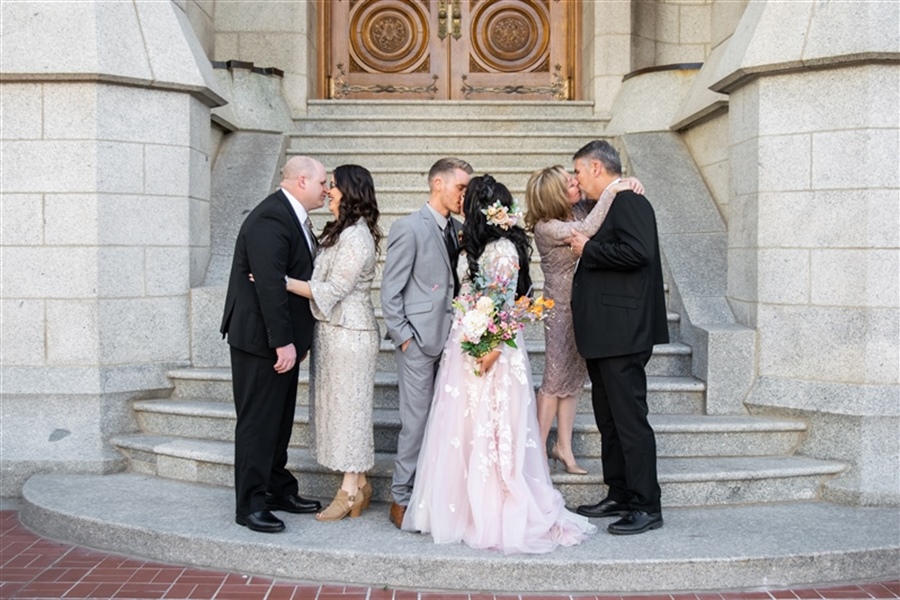 Did you realise that as Mother of the Bride, you have certain duties to attend to? No? Well, then get prepared to learn what five duties you have to fulfil on your daughter's wedding day.
5 Key Mother of the Bride Responsibilities
Believe it or not, as Mother of the Bride, you are the second most important woman at a wedding. This is because of the traditional role the bride's parents have played in hosting their daughter's wedding day (i.e., paying for it!). Nowadays, though, even if you haven't financially contributed towards the wedding, you are still expected to undertake these five duties:
Keep your family under control – now, we're not saying that they'll cause havoc, but rather that the bride doesn't get stressed. She doesn't need to see every family member as she is getting ready! It's time for you to play bouncer and keep the visitor traffic to the bridal suite to a minimum.
Make sure the guys are ready – that is, the guys on your side of the family. The MIL should worry about the boys in the bridal party. Your job is to make sure the FOB other male relatives are dressed and ready to go.
Keep the food rolling in – the bridal party are going to be so excited and busy, that they may forget to eat. They could even start early with the champagne, and a tipsy bride walking down the aisle is not what you need. Be sure to encourage the bridal party to eat throughout the time the bride is getting ready.
Get yourself organised – the bride will have enough on her plate without solving your problems too. This means get yourself organised and ready to go before you go to see her. Then you will be available to help with whatever needs doing.
Help the bride see reason – there's a chance that your daughter's plans may go astray on her wedding day. As Mother of the Bride, it's your job to ensure that these don't get out of control. Or should we say, your daughter doesn't get things out of perspective? If the flowers are the wrong shade, it's not the end of the world for example. Help minimise her problems by telling her that these little details won't be important in the long run.
Finally, simply being there on your daughter's special day is the most important thing you can do. Shed a tear if you must but be happy for her as she embarks on a new beginning in her life. Tell your daughter to check out our large resource of Bridal Tips – and take a look yourself too! There's everything she'll need to know about planning a wedding right there for her.