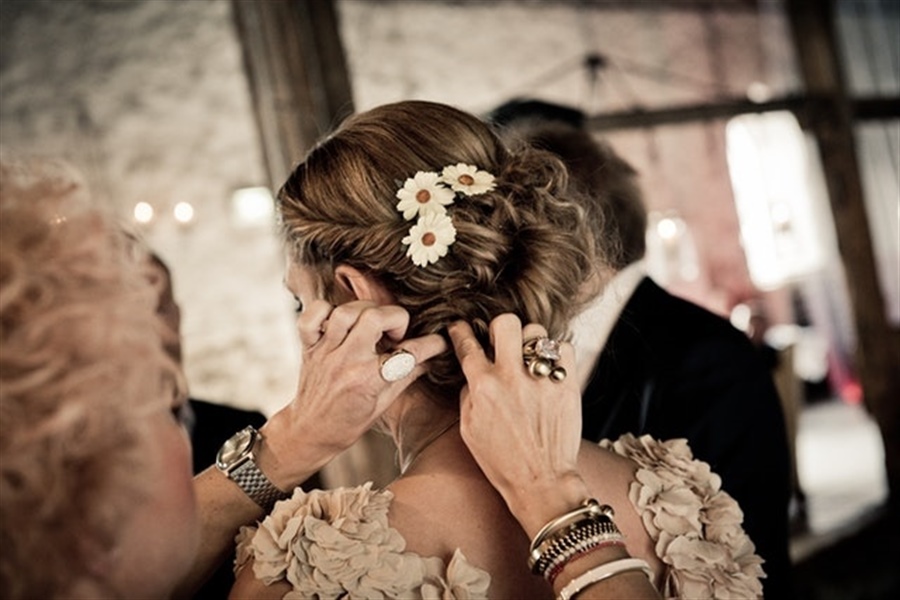 From crowns to tiaras, hair combs through to headbands and fascinators, it's an important decision and we're here to help. So, read on and find out everything you need to know about choosing your wedding hair accessories.
Seven Stunning Bridal & Wedding Hair Accessories
Along with your wedding dress and veil, your chosen bridal hair accessories will be one of the most noticed and photographed items on your wedding day. Like with other wedding accessories, there's more to it than simply picking something you like. You'll need to take into consideration your wedding theme, the style of your dress and veil, how you will have your hair done as well as your ceremony location.
Here are seven beautiful wedding hair accessories we love, along with the reasons why you'd choose each one:
Hairpins – if you're looking for a tiny bit of glam or sparkle to work with your minimalist theme, choose hairpins. Perfect for an updo hairstyle, hairpins are also low cost, so perfect for budget-conscious brides.
Tiaras – a classic hair accessory, tiaras suit hair which is both up and down, making this a great choice for brides with both long and short hair.
Bridal hair comb – one of the most popular choices with brides, a hair comb is easy to position in your hair and looks stunning. There are plenty of designs available so you're certain to choose one which matches your dress.
Flowers – there's been an ongoing trend for brides to use the same flowers as in their bouquet in their hair. Often this is a single flower tucked around their ear but could be a flower crown instead.
Hair vines – one of the newest trends is a bridal hair vine. They can be worn at the forehead as a headband but are usually used at the back of their head surrounding a bun or braided updo.
Fascinator – often used instead of a veil, we've included fascinators as one of our favourite hair accessories because of their versatility. They can be worn with any hairstyle, have a pouffe veil attached, or worn instead of a veil if the wedding will take place at a venue unsuitable for veils, such as wet and windy locations.
Hair ribbons – a ribbon is perfect for a bride who doesn't want a fuss but wants to look elegant and refined. A hair ribbon can be tied like a headband, or at the end of a braid, coloured to match the dress perfectly.
You could also consider having a custom-designed wedding hair accessory made specifically for you. Imagine being able to start your very own family heirloom tradition… Be sure to check out our other articles on wedding accessories for more helpful tips!