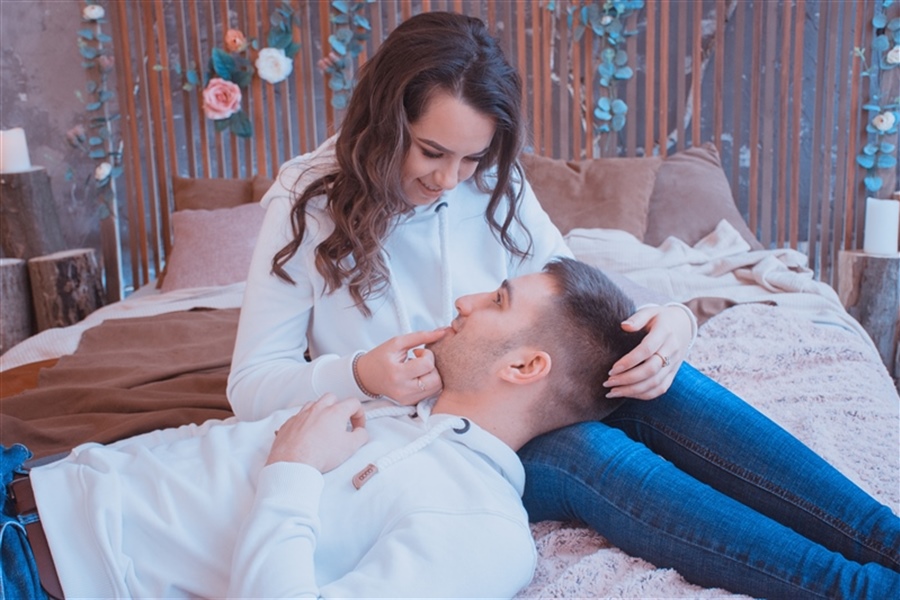 We'll get straight to the point: not all brides are virgins on their wedding night. Some are, and we're fully behind you in that. It would go without saying then, that you'd be keen on some wedding night tips. But if you've been there and done that before (in bed), why would you have any interest in learning more bedroom ideas? Simple. Your wedding night is the time you would cement your commitment to each other, the time you would first make love as man and wife. The pressure is on to create a night you'll both treasure forever…
However, before you start stressing out about your imagined performance, what you should wear and if any seduction routines need to be learnt, relax. Our sexy list of wedding night tips is sure to set your marriage bed sizzling!
7 Seductively Sexy Wedding Night Tips for Brides
Like with anything wedding related, it helps to have plans in place. That's not to say though, that you can't throw them out the window when the times comes. So, without further ado, here are our top wedding night tips:
Take things slowly – you're both going to be exhausted at the end of the day. There's no need to jump into bed as soon as you arrive at the hotel. Take time to talk, unwind, have a shower and even watch TV before getting romantic.
Watch your alcohol consumption – it is a known fact that when you've drunken alcohol, your ability to orgasm is lowered. As for guys, too much drink can stop them from 'getting it up.'
Wear simple lingerie – many brides feel they should wear elaborate lingerie on their wedding night. Problem is, that's another expense on something you may not wear again. Best to stick with simple and classic lingerie you'll be happy to wear time and time again.
Have realistic expectations – the truth is, wedding night sex is often put up high on a pedestal. For virgins and non-virgins alike, it can be uncomfortable, embarrassing and awkward. Don't go expecting mind-blowing Fifty Shades of Grey or anything like that!
Be present in the moment – we've all had little fantasies about sex, but when you're doing it, keep your mind on what's happening.
Bring lubrication – if you are dry, or if it is your first time, water-based lube is your best friend. Be sure to bring some tissues for cleaning up afterwards.
Invest in some sex toys – you may wish to talk with your fiancé beforehand about the types of toys you would both like to try. Or you could simply surprise him instead. Sex toys can break the ice if things get uncomfortable, as well as adding some spice to your first night together.
Sex is something wonderful to be enjoyed by both of you. While you're here, take a look through our Honeymoon Tips for more tips on how to prepare for your wedding night – we know you want to!