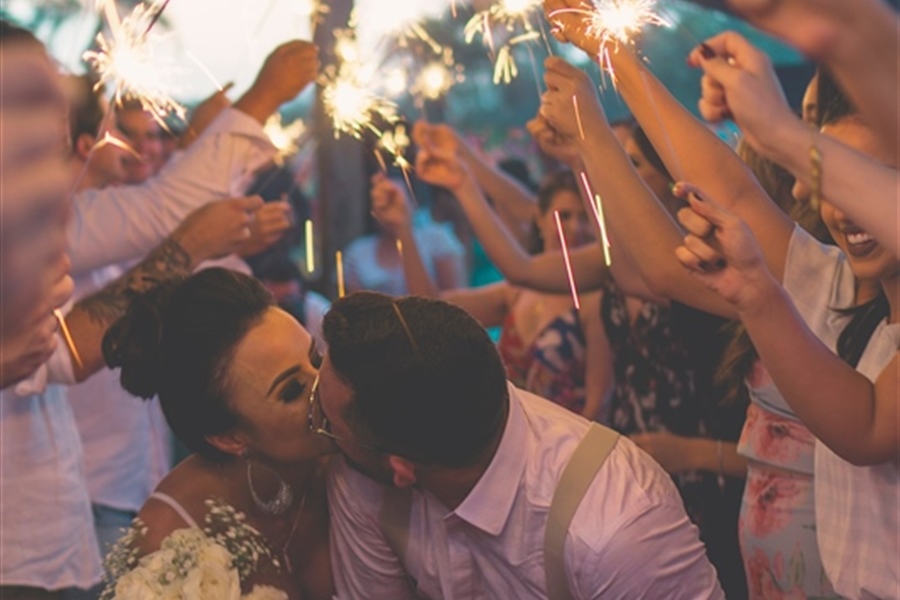 An enjoyable and fun wedding reception is the goal of every bride. Your guests are there to help you celebrate your marriage, and now that all the formal activities are complete, it's time to let the fun begin! A fun wedding reception doesn't necessarily mean hiring clowns, a stand-up comic or celebrity MC. Rather, it is your personal and unique touches that keep guests smiling all night through. As wedding specialists, we're sharing some of the best keep secrets on how to host a fun wedding reception. Together we'll ensure your reception is one to remember – for all the right reasons!
7 Ways to Host a Fun Wedding Reception
One of the keys to a successful and fun wedding reception is in the planning. We've put together a list of seven ideas for you to consider putting into play at your reception:
Plan your seating arrangements well – if you are having a sit-down meal, spend time organising who will sit where. Take into consideration things such as age, interests and whom they get on well with.
Keep your speeches and toasts short – no one wants to spend lots of time sitting still and listening to long toasts or speeches. Keep them short: everyone has had a busy day.
Organise activities for the kids – kids get bored at weddings. Consider hiring a babysitter to organise games, crafts or even a kid dance party. Having a selection of toys available for little guests to play with would be great too.
Organise entertainment – this could be a band, a photo booth, or a magician. As much as you want to be, you can't be with every guest at once. A professional entertainer will be able to keep their attention and bring out the smiles at the same time.
Choose great food – cucumber sandwiches and chips won't do it. The food (along with your dress) is something guests will remember and talk about. If they have great food, they are more likely to enjoy themselves too.
Provide useful wedding favours – wedding favours that guests can use always go down well. A small potted plant, handmade fudge or even glow-stick jewellery will brighten up your reception and keep your guests engaged.
Think about your dance – everyone's eyes will be on you both as you take to the floor for your first dance. A choreographed first dance looks amazing and is well worth organising. Not only will your guests be impressed, but you'll have something fabulous to watch in years to come. You may want to start with a slow romantic number, before spicing things up with a fast and active one.
Of course, your wedding venue plays a large role in the activities your guests could participate in, as well as the flow of the evening. We suggest reading some of our Wedding Reception Venue Bridal Tips to learn how to pick the perfect venue and ensuring everything runs smoothly.