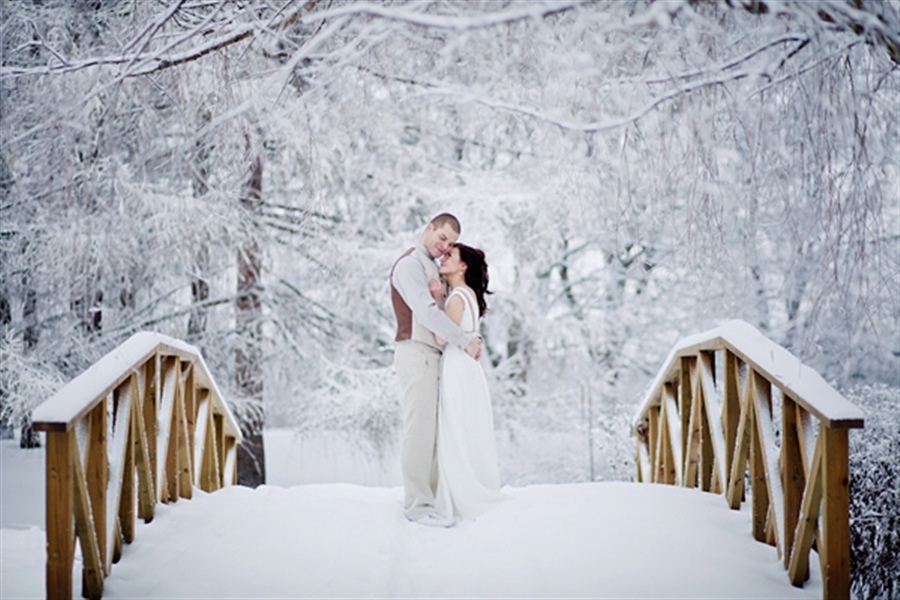 A vivid blue sky with crisp white snow gleaming under golden sun beneath your helicopter or fixed wing ski plane as it circles a perfect snow covered plateau.
The snow is so pristine there is no sign anything has ever been on it before, it looks just like an untouched stretch of white sand and you will be the first people to ever walk on it. In just a few short minutes you will be standing on that untouched beauty saying your marriage vows to one another. In the distance mighty snow clad peaks surround your special place, their tops gleaming white against the blue sky. This magical place which will never be the same again has prepared the way the snow lies just for you, just for your wedding!
Truly the stuff of dreams!
New Zealand has this scenario for your magical winter wedding in just a few short weeks in both the north and south islands of this beautiful country.
New Zealand can offer wonderful winter weddings in the snow. We are endowed with magnificent peaks in both islands which are accessible by road and for the more adventurous by helicopter or fixed wing aircraft. The thrill of a short flight with some magnificent sightseeing there and back has long been an ideal adventure wedding in New Zealand. Accommodation near the airfields where these craft take-off can be as comfortable or exotically luxurious as you wish.
In the central North Island, Mount Ruapehu offers the island's best and largest ski fields of Turoa and Whakapapa with a road to the lower ski slopes and chairlifts to the upper slopes. Air traffic control allows helicopters to land and take-off in the right conditions. In some places on Mt Ruapehu, you have the added beauty of the snow covered peaks of Mt Tongariro and the perfect peak of Mt Ngaruhoe as perfect backdrops for your photos. Take off is from Taupo airport and you are transported over the blue water and misty shores of Lake Taupo and the lush green forested slopes of Mt Pihunga and lower slopes of Mt Tongariro. The pretty little township of Turangi nestled in at the base of Mt Pihunga winks in the sunlight as you fly overhead.
For those wanting to drive in a limousine to their wedding plateau, Ruapehu is a very good option. So also are the fields of Treble Cone, Coronet Peak and Cardrona in Central Otago. Fixed wing aircraft and helicopters can fly you to that special plateau. Below you lakes Wanaka, and Hayes and their tiny settlements basking in the sunshine. You may choose to stay in Queenstown and you have the added thrill of flying over Lake Whakatipu.
The snows in New Zealand are here in June/July and can last until the end of October. Arrangements can be made for your wedding in the snow, accommodation, and your honeymoon traveling the length of these beautiful Islands.
When the weather is perfect for flying, your dreams will come true.