It's no secret that your wedding day is one you will never forget. One of the most memorable parts of your wedding, for decades to come, will be the vows you exchange with your partner.
As we know, people are born with different talents and passions, and that's a big part of what makes us the unique personalities that we are. One of the skills that don't come as naturally to some people as it does to others is wordsmithing.
For this reason, there are freelance writing services out there that are experienced in helping brides and grooms everywhere to write their vows. So, if you need permission to hire a professional speechwriter to collaborate with you on your wedding vows, here it is.
Teaming up with a writer who can take the feelings, thoughts, and memories you share with your partner, combine them with your hopes and dreams for the future, and translate them into the perfect words to deliver on your special day, will be one of the best decisions you ever made.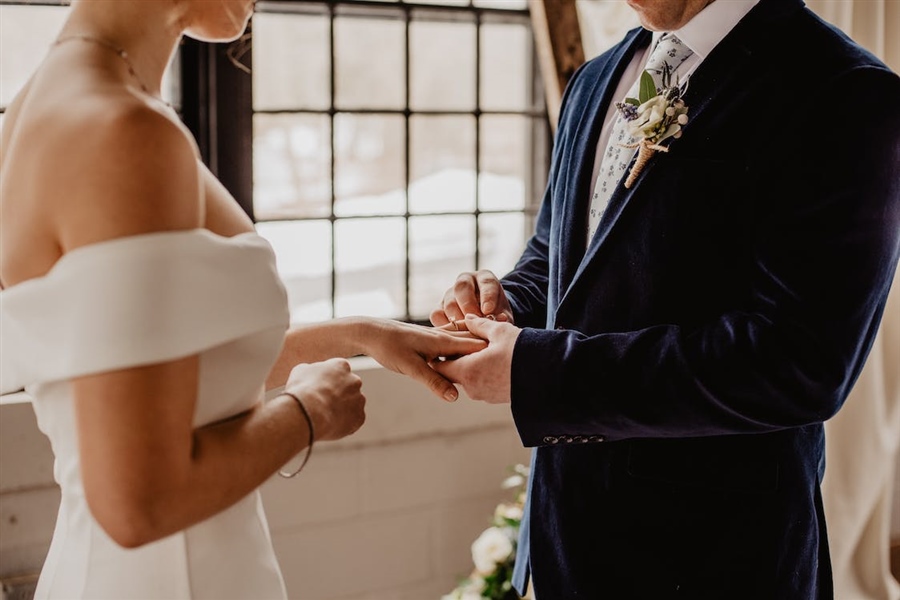 Why should you hire a speechwriter to help with your wedding vows?
Here are a few reasons why you should consider partnering with a wedding speechwriter for the perfect wedding vows.
Your wedding vows are the key part of the ceremony
A wedding speechwriter can help ensure that your vows are memorable, meaningful, and truly reflect the love and emotion of your special day.
A professional can alleviate the unnecessary extra stress
You already have enough to worry about - your dress, the cake, caterers, celebrant, photographer, entertainment, and so much more. Why worry about another factor that you don't need?
A wedding speechwriter has the skills and experience to craft vows that are well-written, articulate, and professional. They'll ensure that your speech is free of grammatical errors and that it flows smoothly from start to finish.
They can give your speech a creative flair
A wedding speechwriter has a unique perspective and can add a creative touch to your speech that you might not have considered. They can help you find the perfect words to express your feelings and make your speech truly memorable.
You will gain peace of mind
Preparing to deliver your vows can be stressful, especially if you're not used to public speaking and aren't confident in your speechwriting skills.
Hiring a wedding speechwriter can take the pressure off and give you peace of mind knowing that your vows are in good hands.
It will be a truly personalised experience
A wedding speechwriter will work with you to create a speech that is personal and tailored to your individual needs. They'll ensure that your speech is reflective of your relationship and your love for one another.
It will save you much-needed time
Preparing a speech can take a lot of time and effort - time that we're guessing you don't really have. The good news is that hiring a wedding speechwriter can save you time and allow you to focus on other aspects of your wedding day.
Where can I find a wedding speechwriter to help with my vows?
Our friends at Monday & Co offer professional speechwriting services and would love to help you find the right words. Wherever you are in the world, you can order their personalised wedding vow writing service online. You will be able to nominate a delivery time frame ranging from 7 days to 24 hours and have access to unlimited revisions to ensure your vows are absolutely perfect.
Not only can they help with your wedding vows to your partner, but they also specialise in writing a heartfelt speech to thank your guests at your wedding, bridal shower, rehearsal dinner, and more.