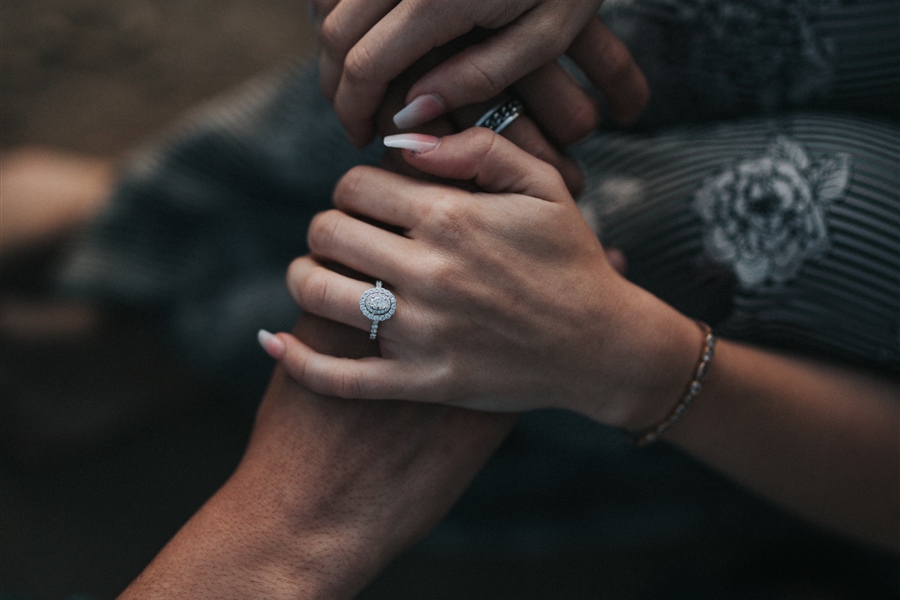 Every couple deserves stunning pictures that celebrate their recent engagement.
High-quality engagement photos are perfect to frame in your home, post on social media or use on your save-the-date cards. However, setting up an appointment can be intimidating. Here's how to plan the perfect engagement photoshoot and calm any nerves before meeting your photographer.
1. Find a Great Location
Photoshoots are always more successful when you're in love with the background of each picture. Research romantic locations near your venue or where you live to find the right place for your photos. For example:
Auckland's Muriwai Beach has sparkling black sand and rock formations that create fascinating backgrounds in any picture.
You could tramp down the Arrow River in Queenstown while the trees change colours in autumn.
You could even pose for photos in downtown Wellington to capture its historic architecture.
2. Talk With Your Venue Coordinator
Many wedding venues work with couples to reserve time for their engagement photoshoots. Do you have a place in mind or have already booked your date? If so, talk with your coordinator about taking pictures there for a few hours. They may already have included the time in your reservation contract, so you won't have to pay extra fees to pose for photos.
3. Practice Your Poses
You're not alone if you're nervous about being in front of a professional's camera. Many couples feel camera shy even if they regularly take selfies or pictures of each other. Reduce your photoshoot anxiety by practising wedding day poses during your engagement session. You'll be more confident in front of the camera because you'll know exactly how each pose will look in the finished photos. They'll also feel more natural on your big day because you've done them before, so you can focus on enjoying the moment.
4. Plan Your Outfits
Your clothes will make your photoshoot a great or terrible experience. Think about matching with your partner by planning outfits with similar colours or prints. You'll instantly create a cohesive look that adds a professional appearance to your pictures. Don't forget to wear comfortable clothes, too. There's nothing worse than spending an hour or longer in itchy fabric or tight jeans. You could end up with strained smiles and a miserable experience. Try on any items you might want to wear and spend time in them before your appointment to figure out if they feel as great as they look.
5. Work With Beauty Experts
Hair and beauty experts are always available to help you find the best look for your upcoming photoshoot. They'll talk about styling options and makeup products that enhance your appearance. You can also bring pictures of friends or celebrities that inspire you to achieve a particular look. Meeting with makeup artists and hairstylists will help you finalise a look that makes you feel more confident than ever in front of the camera.
6. Enjoy a Day-Long Holiday
You might not feel like your photo shoot is a celebration when it adds more stress to your wedding planning journey. Turn it into a happier experience by planning a day-long holiday in another town or destination. You'll get out of your daily routine and make your photoshoot an event. It's an easy way to focus on the love you share with your partner and create memories behind the camera, too. Maybe it's even a chance to check out a potential honeymoon destination!
7. Browse Photoshoot Poses
Couples often struggle to get excited about their engagement photoshoot when they can't visualise their final pictures. You'll become more confident about your upcoming session with your photographer by browsing real-life engagement photos from couples who have been in your shoes. Note how they hold hands, where they focus their gaze and how they pose with their rings. Send anything that catches your eye to your photographer so they know what you want from your session. You'll plan the perfect engagement photoshoot just by browsing social media or bridal websites.
8. Discuss Lighting Options
Bad lighting ruins pictures even when you're in the hands of a professional photographer. Talk with your photographer about scheduling your session for a specific time of day. Meet for outdoor pictures during the golden hour just before the sun sets. The soft lighting will help you and your partner glow in front of the camera.
Plan the Perfect Engagement Photo Shoot
Anyone can learn how to plan the perfect engagement photoshoot. Talk with your photographer if you're nervous, plan your outfits and get inspired by pictures on social media to think of every last detail that will make your session a success.
Author Bio: Cora Gold has a passion for writing about life, love and wedding inspiration. As the Editor-in-Chief of women's lifestyle magazine Revivalist, she loves connecting with others and curating the best content, from weddings to travel and more. Follow Cora on Facebook, Pinterest and Twitter.