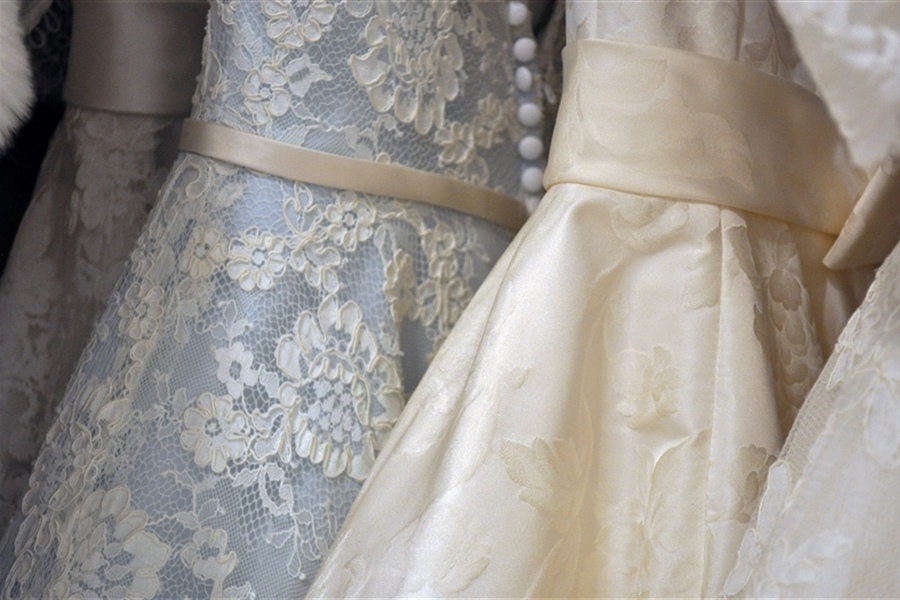 If you've decided to sell your wedding dress, chances are it is already cleaned and prepared and ready to go. If not, then your first job is to take it down to your local dry cleaners. As well as cleaning and pressing your gown, they can also arrange for it to be packaged up and ready to send to the buyer. One service we can recommend is My Dressbox.
Once this is done, then it's time to decide where you will sell it: a physical store or online. We'll talk about both options, plus list some potential places to sell your wedding dress through.
Where Will You Sell Your Wedding Dress?
In NZ, you have the choice to sell your wedding dress online, through sites such as Trade Me, or through a physical method, such as in a bridal store. Both have their pros and cons, so let's take a look at each individually.
Selling your wedding dress online has plenty of advantages, including:
Easy and quick to do
Reach a wide audience of prospective brides
Many brides start their wedding search online
You will, however, need to:
Pay a commission fee
Take good measurements and photos of your dress
Arrange for its postage
Answer questions from prospective buyers
There are quite a few online sites that let you list a second-hand wedding dress. Trade Me is one of the biggest, but we've also seen Facebook marketplace listing a few. My Wedding Guide's own Facebook group Weddings in New Zealand is one place you can go to list your dress or any other used or surplus wedding items. There are also some independent eCommerce stores that accept listings too.
If you decide to sell your wedding dress through a physical store, the advantages include:
You drop the dress off and leave it there
Store does the photography, measuring and marketing
Store arranges for brides to try on and answers questions
On the other hand, though, you will need to:
Pay a most likely larger commission fee than you would on a website listing
Have the type of dress or designer the store is looking for
A quick search on Google brought up plenty of bridal salons throughout NZ that sell both new and used wedding gowns. For convenience's sake, it would be worth your time asking at your local wedding boutiques if they could sell your dress on your behalf before posting it somewhere.
Your choice ultimately comes down to how much time and effort you are willing to invest when selling your dress, and how much of a cut you are happy to take in its sale price. For more information on selling your wedding dress, we recommend you check out our article Selling Your Wedding Dress before you get started.