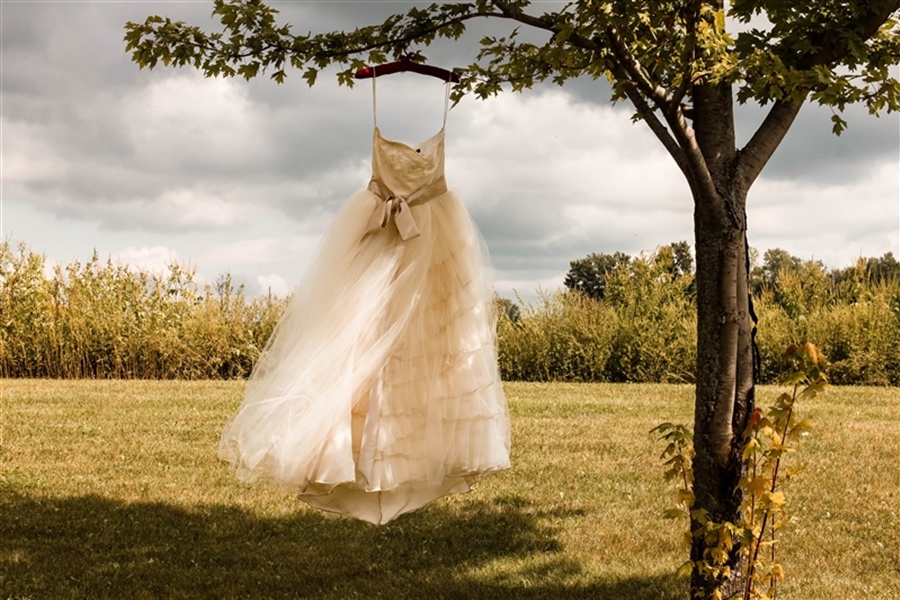 Have you heard that it's bad luck to sell your wedding dress? We hadn't either. But we've decided this needed further investigation, as many brides sell their wedding dress. If you want to know if you should keep or sell your wedding dress, then this article is for you!
Should You Sell Your Wedding Dress Or Does That Bring Bad Luck?
There are many traditions, myths and superstitions around getting married. Some of our favourites to do with luck are:
A spider in a wedding dress brings good luck.
Pearl engagement rings bring bad luck.
Rain on your wedding day is good luck.
Saturday is the unluckiest day to marry.
Then we discovered one we just weren't too sure about: selling your wedding dress is bad luck. Really? So we've taken a look into it further and here's what we found out:
Brides generally sit in two camps: ones who plan on selling their wedding dress, and those who plan on keeping it forever.
Brides who plan on selling their dress, do so right from the moment they purchase it.
By selling your wedding dress, you are freeing up cash to spend later on.
Selling a wedding dress afterwards can mean the difference between initially buying the couture gown of your dreams or a dress that's simply "okay."
Many consider trying on someone else's wedding dress before they are married to be bad luck, but are fine wearing a dress that's already been worn at a wedding.
There's no such thing as bad luck, only bad thoughts.
Some brides to be will not purchase a second-hand dress if the marriage it was worn for has ended, as they believe it to be bad luck.
Pre-owned wedding dresses are pre-loved, so how can that be bad luck?
So, we've come to the conclusion that it's not bad luck to sell your wedding dress and something many brides do.
More Wedding Dress Myths Debunked
We figured that there's got to be plenty of other wedding dress superstitions, so we hunted them out to debunk for you:
It's bad luck for the groom to see the bride in her dress before the ceremony: false. In the past, during arranged marriages, contact was prevented beforehand to prevent the groom from seeing the bride and changing his mind about the marriage.
A bride who sews her wedding dress will cry the same number of tears as stitches she sews: false. It's good luck to not make the last stitches until she walks down the aisle though.
Marry in red and you'll wish you were dead: false. Many cultures wear red to their wedding as it is seen as a happy and lucky colour.
If you're interested in learning more about selling your wedding dress, we recommend reading our article Selling Your Dress, which explains about preparing and marketing your dress for sale.