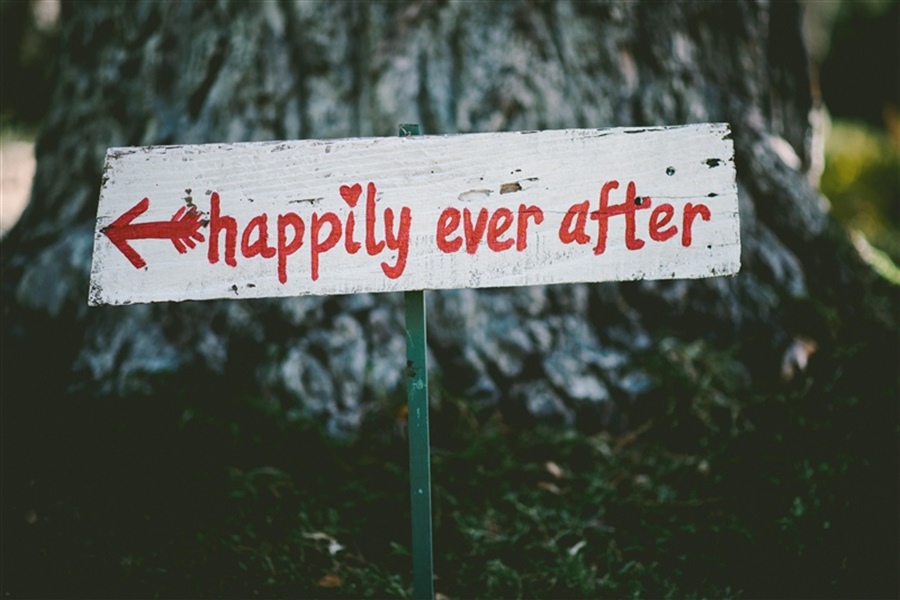 Wedding signs are one of the most popular pieces of wedding décor nowadays. Whether it's a DIY painted sign, embroidered bunting or hand-carved keepsake, wedding signs are a great way to decorate your venues. We've put together a list of wedding sign ideas (perfect for the DIY bride), plus some clever ways you can incorporate them into your big day.
25 Neat Ideas for Wedding Signs
If you're a DIY bride, or you are ordering a custom wedding sign, you're going to love these 25 wording ideas!
Choose a seat, not a side. We're all family once the knot is tied.
All you need is love.
#BestDayEver.
And the story begins…
Now that we shared some sandy kisses, celebrate with us as Mr and Mrs.
You can find yourself here, but your place is on the dance floor. (seat place sign).
Come as you are. Stay as long as you can. We're all family here. So no seating plan.
Mix, mingle and move your feet. Enjoy the evening with no assigned seat.
We know you would be here today if heaven wasn't so far away.
Our wedding has an open bar. It is also being heavily photographed so all drunken shenanigans will be well documented and thoroughly mocked for years to come. Proceed with caution.
You'll be my glass of wine; I'll be your shot of whiskey. (bar)
Please sign our guest book.
Kick off your shoes and dance!
Grab a prop and strike a pose. (photo booth)
How sweet it is to be loved by you. (dessert table)
Love is sweet. Have a treat.
And they lived happily ever after.
I choose you this day and every day.
Oh, happy day.
Just married!
It was always you.
Seriously awesome couple getting married this way. (with arrow)
Two less fish in the sea.
Blow bubbles of good wishes for the new Mr & Mrs.
We are all a little weird, and life's a little weird, and when we find someone whose weirdness is compatible with ours, we join up with them and fall in mutual weirdness and call it love – Dr Seuss.
Ways of Using Wedding Signs on Your Special Day
Wedding signs can play many roles. Obviously, they can direct your guests which way to go using arrows. They can inform guests about the seating plan. They can give instructions about what not to do. Wedding signs are also a great way to help continue your theme at different locations. Use the same font, same colours and the same type of sign for continuity. You may want to use a wedding sign to:
Display the day's timetable.
Ask guests to turn their phones off during your ceremony.
Display the bride and groom's names.
Reserve seating.
Instruct guests what to do as you walk down the aisle.
Share the hashtag for guests to post photos on social media.
Display your menu.
Ask guests to fill in your guest book.
For more great advice on everything wedding-related, don't forget to check out our Bridal Tips! We particularly think you should take a look at our Wedding Decorations articles for inspiration on what accessories will work well with your wedding signs.