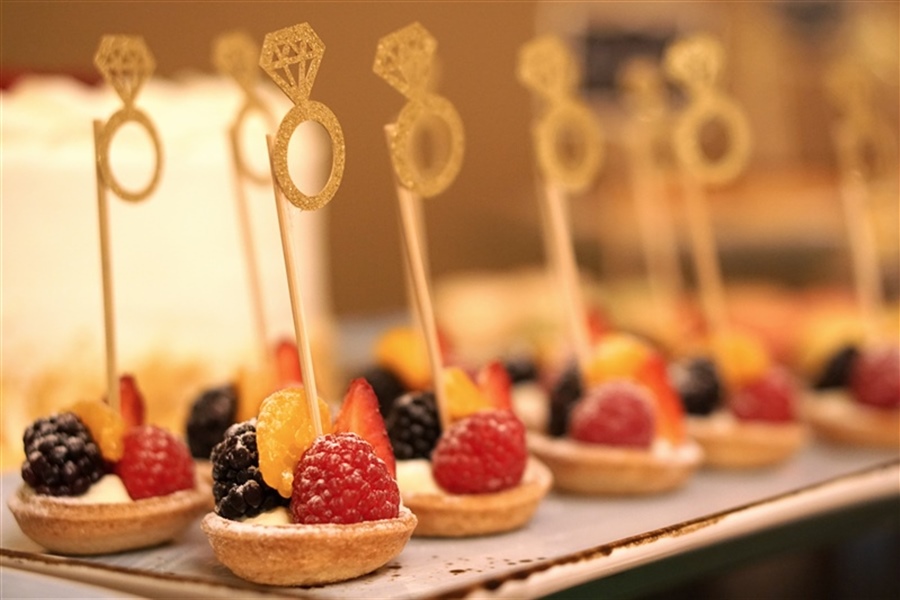 Yes, bridal shower etiquette is a thing, and you'd be wise to follow the rules. Like with everything wedding-related, tradition plays a large role in a bridal shower. From who is invited, who pays and when is it held, we're discussing the important points of bridal shower etiquette with you today.
Bridal Shower Etiquette in New Zealand
A pre-wedding celebration, a bridal shower is like a rite of passage in a way. While the party itself and the gifts given have changed over time, it remains a (mostly) women-only event. It's a time for her friends and family to help her celebrate her future life. Traditionally it was a time for guests to give the bride to be gifts which would help her to set up her new home. Nowadays, it's a fun activity, but there are still a few points to remember, including:
Hosted by the bridesmaid, the bride's mother or MIL, it's usually held between two to three months in advance of the wedding.
A bridal shower can be held anywhere, from someone's home through to a café or restaurant.
Invitations should be sent around six weeks before the event.
Only close friends and family of the bride should attend, and they should definitely already be on the wedding guest list. Keep the guest list short and intimate.
While it is women-only, the groom may turn up with flowers for his fiancé just before she opens the gifts. This lets everyone meet him before the wedding day.
A themed party is fun and usually feminine in nature.
Games are a great way to break the ice. Creating a wedding dress for the bride out of toilet paper is always fun! Check with the bride though: she may prefer other ways of encouraging guests to mingle rather than games.
The cost should be split between the bridesmaids, and if need be, the bride's mother and MIL.
Refreshments are needed. This could include cupcakes, sandwiches, savouries and salads. Alcoholic drinks are acceptable but ask the bride for her preferences first.
Thank you cards are required to be sent to all guests and the hosts by the bride to be.
Multiple bridal showers are fine, but guests to more than one are not required to give a second gift to the bride.
A Hen's Night is different from a bridal shower, in that it is a rowdy 'let your hair down' event for the bride and her friends. Remember that a shower is not the place for sex toys to make an appearance!
If you are planning a bridal shower, our Wedding Directory is the perfect tool! Containing information about venues, caterers and gifts, you'll find everything you need to organise in one place. While you're there, check out our Bridesmaid Tips for information about your special role in her big day too!