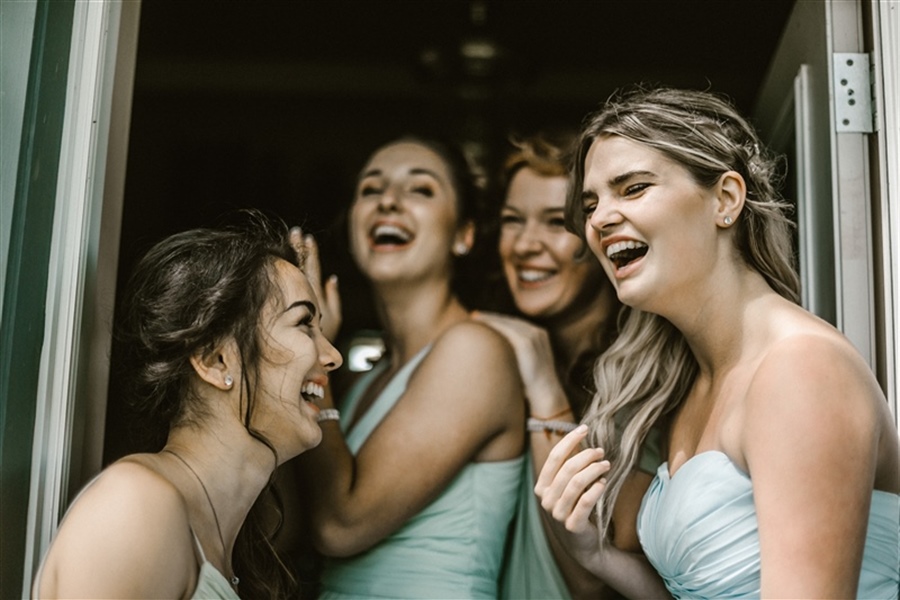 Unless you're a bridezilla, knowing what the traditional maid of honour duties are will be of interest to you. After all, you don't want to ask this bridal party member to do something that they haven't signed up to do! It's also useful to know what their responsibilities are so you can both discuss them at the same time you ask your BFF to help you out. This way, there's no confusion and no upset feathers in the lead up to your wedding day. The maid of honour is the chief bridesmaid. She holds several key responsibilities above and beyond those of the other bridesmaids. It's these responsibilities we're going to list for you today.
What Duties Does the Maid of Honour Do?
It's a big honour to be asked, but it does come with its responsibilities. Being a maid of honour isn't for everyone, so knowing what duties they'll possibly have to do helps you choose the right person. Maid of honour duties can include:
Helping to find the perfect wedding dress. Attend dress try-on's and fittings
Listening to the bride's successes and worries: being there emotionally
Organise and host the bridal shower
Attend pre-wedding events such as the rehearsal dinner and engagement party
Help the bride dress on her wedding day, and carry her bustle if necessary
Bring an emergency kit for the bride with things such as band-aids to sewing thread
Hold the bride's bouquet at the altar
Sign the marriage license as a witness
Assist with playing hostess at the reception
Give a toast and/or speech at the reception
Collect wedding gifts if necessary and keep safe for the couple
Supervise the catering team if needed
Answer queries on the day from guests and event staff
Pass messages on and answer queries about the wedding
Be moral support for the bride
Help guide and direct the bridesmaids, they are a role model and peace-broker
Take the wedding dress to the dry cleaners the day after the wedding
Be there to help during and after the honeymoon. Buying some groceries before the couple return, or watering their houseplants could be useful.
We recommend that both you and your maid of honour take a read of the many helpful Bridesmaid Tips we have. From calming a bride down through to writing a bridesmaid's speech, we've got it all covered. Don't forget to visit our online wedding directory to find everything you'll need for your special day too!