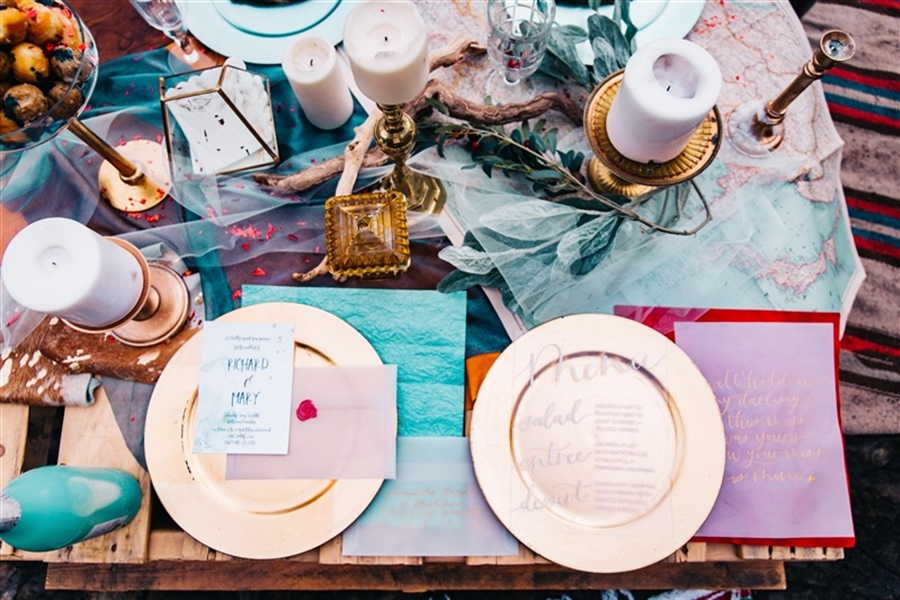 Choosing your wedding colours is a big deal. With everything from the decorations to the flowers, your dress and invitations using your wedding colours, it's important to make the right decision. To help you, we've put together this short guide of points for you to consider when making your decision.
How to Choose Your Wedding Colours
You've probably been asked a thousand times about what your wedding colour scheme or theme will be. You've also probably changed your mind many times on what it will be too! Before you do any further researching your options, here are some key points for you to consider first:
Will you have a main colour, and secondary colours to match? Where will you use each of these colours?
What season will you marry in? Using complementary colours to the time of the year is popular with many brides, such as brighter colours in the Autumn months.
Will your chosen wedding venue suit your preferred wedding colours? An older building may look best in refined pastel colours, while a beach setting suits nautical colours.
What type of mood are you trying to set? Using red and black sets a dramatic stage, while apple green sets a more peaceful mood.
Choose your primary colour first, and then consult the colour wheel to choose additional colours. You'll find that colours opposite each other on the colour wheel work well together.
What colours flatter you? As the bride, you need to look your best. Choose colours which suit your skin and hair tone.
Spend time searching online for photos of other weddings which have used the same colours you are considering. Do you like what they have done, or are there any colours you would swap out and replace?
Are you marrying close to a holiday, such as Christmas, Easter or Halloween? You could use colours associated with that holiday, such as green and red at Christmas time.
If you can't decide on complementary secondary colours, why not use a gradient of your main colour instead? For example, using multiple shades of your main colour gives a modern and monochromatic look to your special day.
How to Use a Colour Wheel
Article
Video
Once you've made a decision on your wedding colours, be sure to collect samples of the exact shades you want. Your idea of coral may be different to that of your venue host. Sharing samples with your dress designer, invitation maker and florist helps prevent any misunderstandings and ensures continuity throughout your wedding.
For #WeddingInspo, follow My Wedding Guide on Instagram