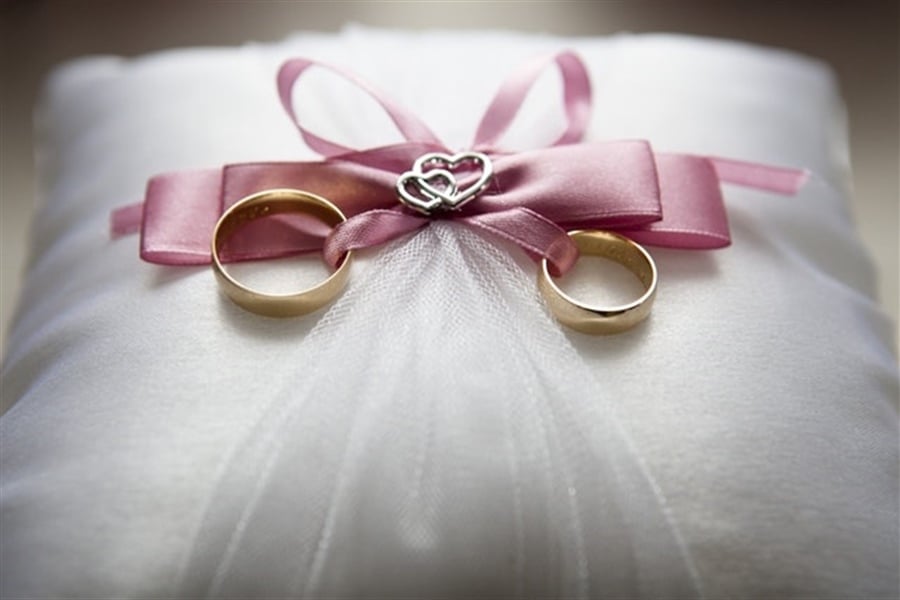 They're unable to attend in person but honouring deceased loved ones at your wedding is one way of keeping them close to your heart. A wedding is a joyous occasion, but it can have a touch of sadness that a passed loved one can't be there. There are many beautiful ways you can honour their memory, and here we're sharing 9 ideas with you.
9 Beautiful Ways of Honouring Deceased Loved Ones at Your Wedding
It needn't be expensive, nor does it have to be a large public announcement when honouring the memory of loved ones during your wedding day. Rather it's the fact you've made the effort to remember and include them in your day which matters. We've made a list of nine special ways of honouring deceased loved ones at your wedding for you to consider.
Reserve a seat in their memory. This can be at both the ceremony and reception. Placing a photo on their seat is a special way of doing this.
Wearing a piece of their jewellery. Wearing a grandmother's necklace, a dad's pocket watch or pair of cufflinks is a lovely way to incorporate their memory into your day.
Photo and mention of them in the ceremony program. A short sentence about your loved one would be perfect.
A memory table. Photos, items belonging to your loved-one and even some flowers would make a special memorial.
Candle. Light a candle to honour your loved one during your ceremony.
Flowers. Many brides choose to have a small photo of their loved one attached to their bouquet.
Wedding favours – why not give guests something your loved one enjoyed, such as a certain bar of chocolate, or a packet of their favourite seeds with a note explaining its significance.
Moment of silence. Ask your celebrant to announce a moment of silence to remember those who cannot be here with you all.
Speech. You could share with your guests a few memories you have written about your loved one. Or if you think it may be too much of an emotional time, ask your Master of Ceremonies to read it on your behalf.
It will be a day of both sadness and joy, but we're certain it will be special however you decide to honour the memory of your deceased loved ones at your wedding. We invite you to explore more of our bridal tips section for more advice and assistance in planning your upcoming wedding.