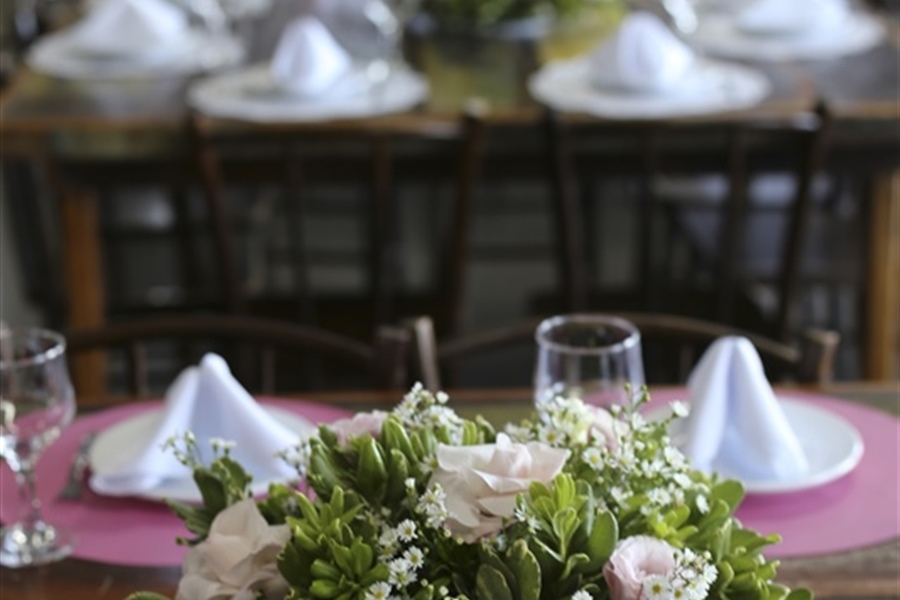 You'd think that choosing your wedding centrepieces couldn't be as hard as choosing your bouquet. In a way, you'd be right, but you can't get complacent too quickly. There are many brilliant ideas for wedding centrepieces, but today we're limiting ourselves to sharing just six of our favourites with you.
6 of Our Favourite Ideas for Wedding Centrepieces
At a formal wedding reception, the way you display and decorate your tables is something you and your guests will remember. It's a perfect opportunity to show your creativity and continue your wedding theme from the ceremony to reception. A wedding table centrepiece needn't break the bank though but does require careful planning and consideration. Here are six of our favourite ideas to get you thinking:
Edible Arrangements – why not use a grazing platter as your centrepiece? As well as doubling as snacks for your guests, it could help cut down costs too. Alternatively, you could place coloured fruit in bowls according to your wedding theme, or even artistically arranged vegetables.
Lanterns – a late afternoon or evening wedding would suit the use of lanterns as centrepieces. They'd bring a touch of romance and a rustic feel too.
Seasonal Flowers – why not create bouquets of seasonal flowers and foliage that are in your garden, and place them in rows of jam or preserving jars along the centre of each table? You could also do the same by purchasing seasonal flowers from your local florist too.
White Flowers – there's something about the magic of a white wedding! White hydrangeas and roses in vases together look stunning and add a classic vibe to your reception.
Photo Centrepiece – a touching idea, display photos of friends and loved ones who were unable to attend your wedding. You can hang them off branches, display them in vases, or rest them upon the tablecloth. This idea is a lovely way to create a link between the past and the present.
Classic Book Centrepiece -neatly stack old or vintage books, chosen for their beautiful poems or stories about love and romance, upon the table. You could even tie them together with ribbon, and place a LED candle on the top.
Check out our articles on wedding decorations for further inspiration too! It's your day, and we're certain you'll choose the perfect wedding centrepieces!
Click here for wedding decoration vendors.