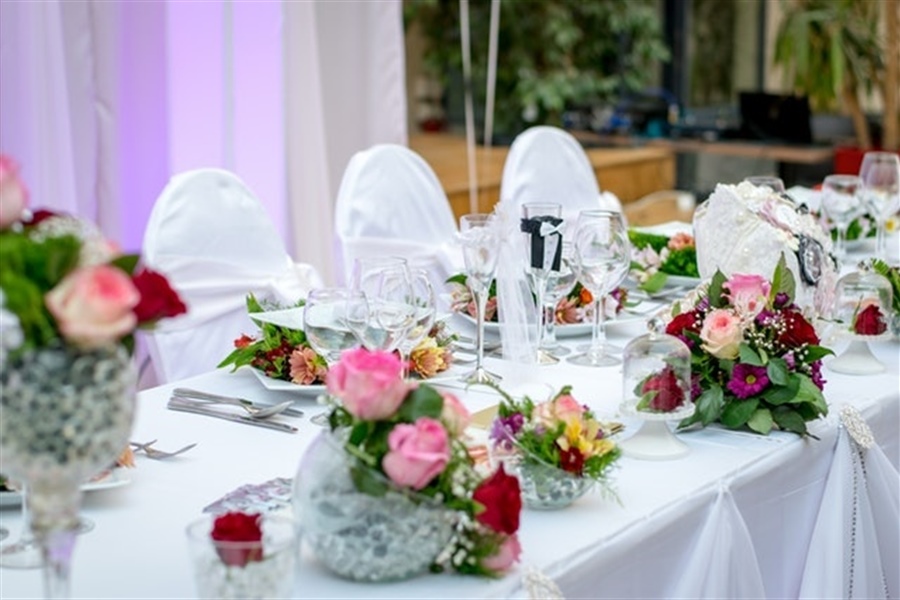 Wedding favours are a long-standing tradition, but are they still necessary? We look into whether you should consider them for your wedding, plus share some DIY wedding favour ideas too!
Do We Need to Provide Wedding Favours?
In a word, no. But while they aren't as necessary as in the past, wedding favours are still nice to provide for three main reasons:
They can act as a thank you gift to your guests for making the effort to attend your wedding. This is especially thoughtful if they have travelled far as they are a nice token of your appreciation.
A favour can help with your wedding decorating job. For example, a small burning candle at each place setting would look beautiful and help you cut down your table decoration costs. Think of how you want your gifts presented and distributed it would look better if they are on every table rather than just one table in the corner.
Your wedding favour can have a special meaning behind it. A CD of songs from your wedding reception or a box of fudge you have handmade are both good examples of this.
Will DIY Wedding Favours Save Me Money?
Making your own wedding favours is certainly achievable for most couples. The biggest difficulty will be finding the time to do so! It's up to each couple to decide if the advantage of saving money outweighs the time spent in creating their own favours.
If you do decide to go the DIY way, here are some great ideas to get you started:
Edible wedding favours are always popular with packaging customised to your guests or to your wedding theme. Ideas include jam, cookies, cupcakes or chocolates.
A copy of the songs played at your wedding on a CD or flash drive is.
Young children can have a small bag of lollies, some crayons and paper to keep them happy and busy!
You can make your own candles very cheaply and have them placed in teacups. Check out op shops for the cups and you can even decorate them giving this wedding favour a personal touch.
Creating soap is also a great idea. Try stencilling your wedding details onto each soap!
Make your own chalkboard wine glasses by dipping the base of the wine glass into chalkboard paint. You can personalise each one with your guest's name or the details of your wedding.
Seedlings make great wedding favours. Add a small note about how with love, their seedling will grow and bloom just like your marriage.
In conclusion, while it's a lovely thing to give, wedding favours are no longer expected by guests. If DIYing favours is not your thing, or you haven't got enough time, check out the favours and novelties provided by NZ's top wedding accessories shops.