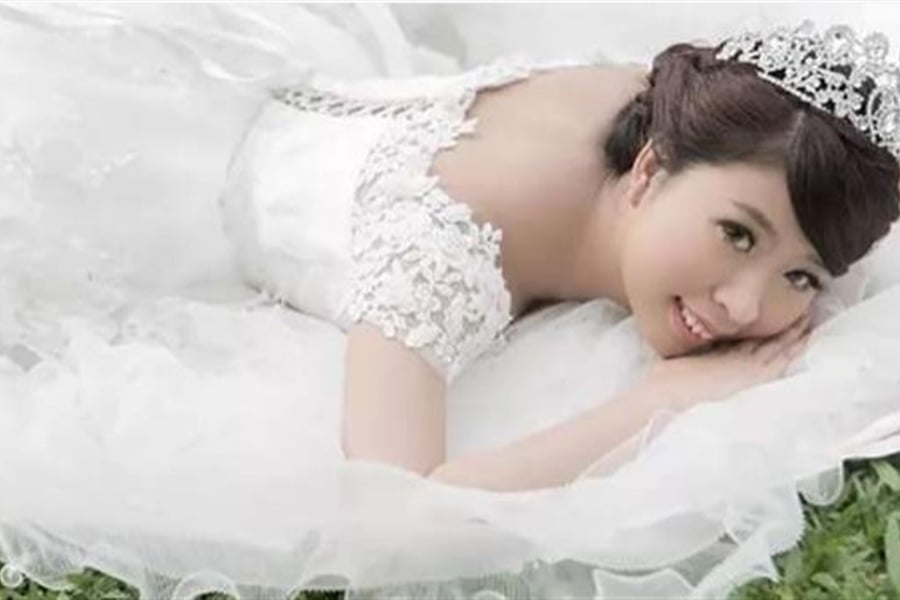 Like many young men and women, Q May Chen had always dreamed of falling in love and getting married.
But before she found a partner with whom to make her dream a reality, the single 27-year-old was diagnosed with terminal breast cancer.
Undeterred, Chen, who lives in Taipei, Taiwan, decided to make her wish come true anyway by staging a bridal photo shoot alone.