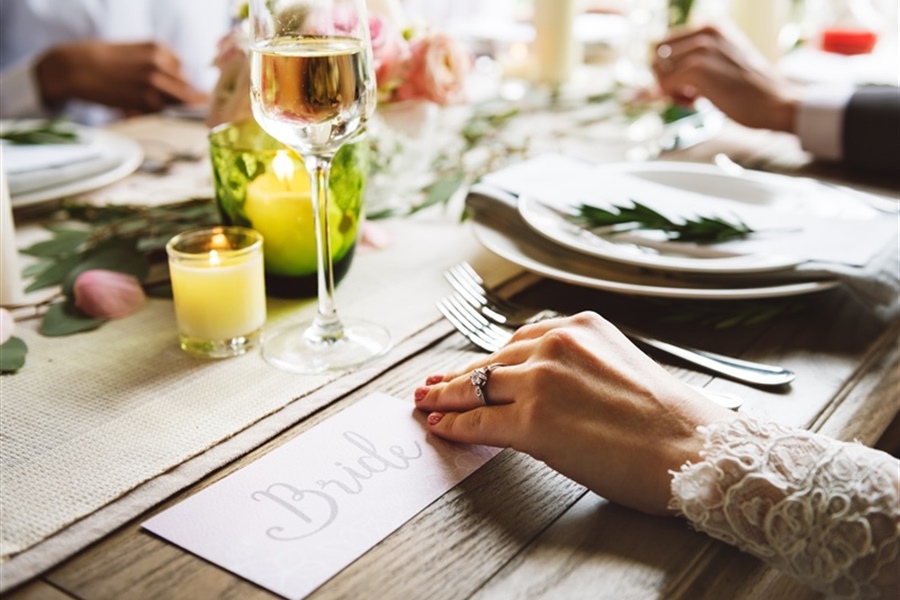 How much wine will I need?
A frequently asked question is how much wine to plan for at weddings… and how much of each type.
Now, of course, every situation and group of people is different but below is a 'magic formula' for working out how much wine to serve. It's "magic" because it is usually pretty accurate!
Magic Wine Consumption Formula
Take the number of adults and multiply by 0.65 to give you the number of 'bottles' of wine you will need (about two-thirds of a bottle per person – some will drink more, some will drink less).
Divide that number by three (1/3) to give the number of bottles of red to order. The other two-thirds are white (including sparkling).
So let's say you are expecting 90 adults…
90 x 0.65 = 59. Lets round that up to 60 bottles needed.
60 divided by 3 = 20 bottles of red. Subtracted from the total 60 bottles needed = 40 bottles of white.
We suggest you split the white about 50/50, say Sauvignon Blanc and Chardonnay, so you might order 20 bottles of Sav and 20 of Chardonnay.
In addition, if you are serving 'bubbles' between your ceremony and reception, then plan for at least one flute of bubbles per person (you will get about 6 out of a bottle). Some will have none, some will have two, but it will about even out.
Depending on the occasion consider…
A little more red and less white in winter. Making one of the whites a little sweeter (say, Flora, Viognier, Pinot Gris or Riesling) and the other dry.
Make sure you have tubs to put bottles and ice in.
It's a special day so why not make a little extra effort to serve wine that is special too. You don't have to break the bank to do this. A glass of wine will be in front of your guests for most of the evening and even a casual wine drinker will appreciate & discern something good. Everyone knows you can buy the big brands for less than $15 on special at the supermarket.
Finally, when planning your wine it is better to have a bit too much than looking like a scrooge and being remembered for eternity as 'the host who ran out'!
Most wineries and stores will be happy to sell on a 'sale-or-return' basis if you place a decent order, provided you return the unused bottles in the same condition you bought them – so don't tip everything into the ice tubs!
Remember, these are average suggestions, so your guests may drink larger or smaller quantities. We hope this is helpful when organising your wedding alcohol and suggest you check out our other Wedding Beverages tips and advice articles too.
Take a look through our directory of wedding beverage suppliers.
Salut!