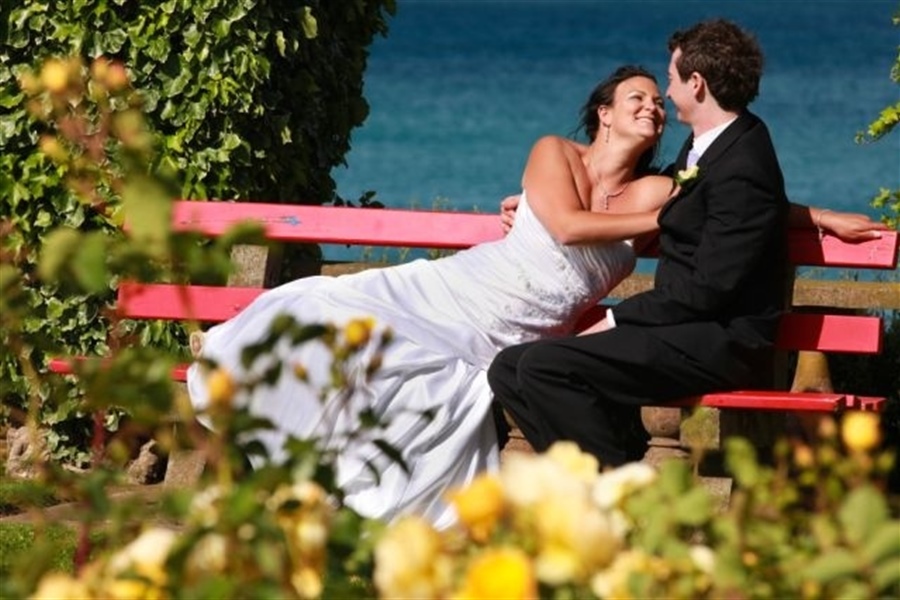 One of the hidden secrets behind beautiful wedding photography is the relationship between the photographer and the subject. As viewers we are irrevocably drawn to portraits which show emotions; the embrace between the father and his daughter on seeing her for the first time in her wedding dress, the groomsmen having fun with the nervous groom, the love and happiness between the bride and groom. In all these scenarios the photographer has to have the mutual trust of the couple in order to portray the true emotion in these scenes.
Feelings and emotions show up immediately in photographs and a typical example is the stereotypical passport and driver's licence photo where there is no relationship between the subject and the photographer.
Choosing a wedding photographer for your wedding day can be a very daunting task and ensuring that you have booked the right person will help to ensure you have the stunningly beautiful romantic photos that you have always dreamed of and will treasure for the rest of your life.
Once you have a wedding date you should contact a few photographers as soon as possible, as once booked they can be of enormous help in the initial overall planning of the wedding. Set up meetings to find one who will suit your needs. This is the best way to get a feeling for their photographic styles, pricing and very importantly, their personalities. From these you must ask yourself what emotions were stirred as you viewed the wedding photos. Did he/she really capture the romance and fun of the wedding day?
They should be prepared to discuss the details of the different photographic styles, your ideas for the day, likes and dislikes. With this in mind you must find someone who genuinely cares and is interested in you and your vision. You will be spending the entire day with them and they will be interacting with your family and friends so it is vital to feel comfortable with them.
It is essential that your fiancee is present at the initial meeting. Going ahead with the booking and then finding out later that there is a personality clash will not make for happy relaxed photos!
Recommendations from friends are often thought to be enough but if there is no connection between you and the photographer this can ultimately lead to disappointment.
Many companies have more than one photographer so once the decision has been made, do ensure that the photographer you have met and decided upon is the one who actually photographs your wedding.
A pre-wedding or engagement shoot is an opportunity for you to discuss and impart your vision for the day. The rapport that you and your photographer have developed prior to the big day will ensure that together you capture those everlasting memories.