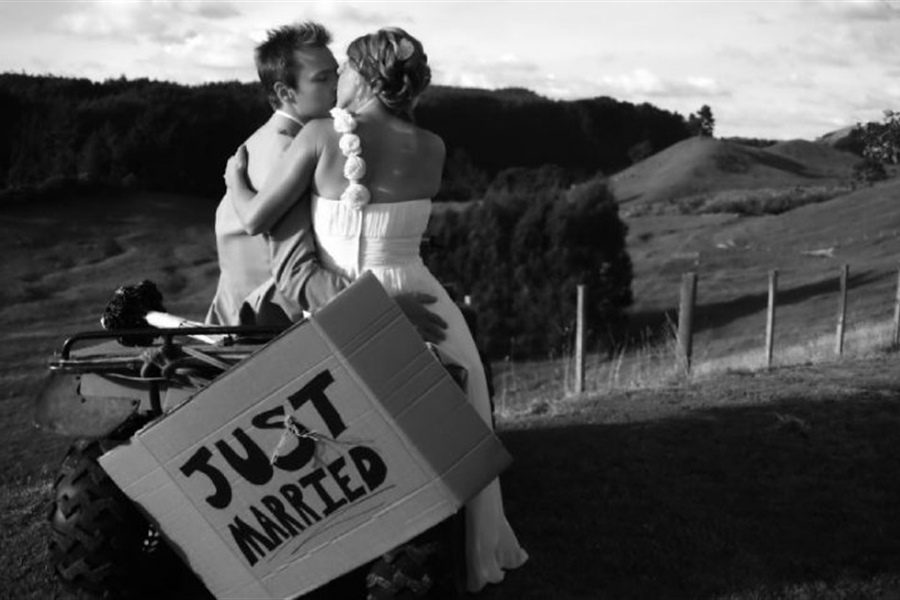 Get Back to your guests faster
While the Bride, Groom, and bridal party are an important part of helping your wedding day run smoothly and keep to time so are your guests. While it's important to get them to the ceremony and reception venues on time it is also important to get them to play their part in helping your wedding day run smoothly by helping them get through the group photos after the ceremony quickly. When done right you can fly through your group photos, head off to your formal photos with your bridal party, and be back in time for drinks before anyone notices that you have gone.
1) Appoint a shepherd
One of the best ways to get your group photos flowing smoothly is to put someone in charge of rounding up the right people. Ideally this will be someone with a strong voice, a strong personality, a good knowledge of who is who, and a type A personality. Teachers, policemen, and other people used to being in a position of authority in a crowd that may or may not be particularly co-operative are perfect for this role. Where possible it's great to have two or more shepherds who can work together. This means that they can organise the groups more quickly and can organise multiple groups at once.
2) Look after your guests
Some guests will benefit from having their photos with your sooner rather than later. This will include people who may need to leave, people who may not be able to stand for long periods of time, and little people who may need a nap.
3) Organise your groups for ease of flow
You can help your shepherd and your guests by ensuring that people don't need to come back more than necessary. As a guide it's often best to start with your largest group (often a photo of everyone) then break it down into smaller groups until you end up with something like All of bride's family. From here start peeling off layers until you're left with the Bride and Groom and the Bride's parents. Then start building up from the Groom's parents to all of the Groom's family. This way you minimise the number of people coming and going.
4) Minimise the number of photos
As a rule of thumb you can expect any individual group photo to take from 1-5 minutes depending on the number of people in the photos and how well organised your shepherd(s) are. One way to save time, and save the smile muscles in your cheeks, is to minimise the number of group photos you get taken. If you can do two brothers together it's generally better to do it that way than to take photos separately.
5) Forewarned is forearmed
Sometimes the best way to help your guests is to let them know which photos they will need to be in. Some couples choose to include the list of group photos in their service sheet. This can help guests know when they need to go